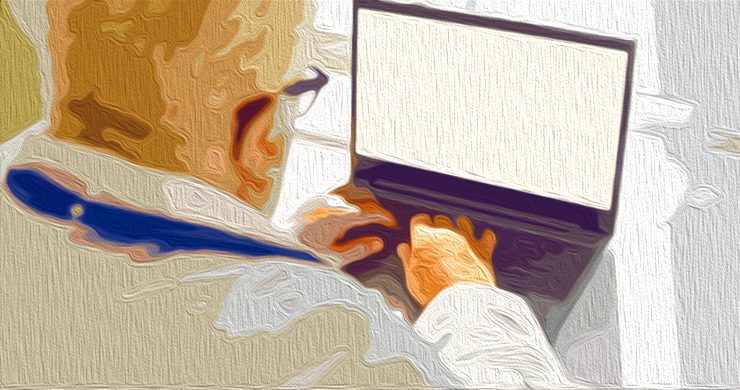 Bitcoin's Price Holds Steady Above $35,000
Bitcoin, the world's largest cryptocurrency, has managed to hold its price above the $35,000 level. However, positive momentum has slowed down over the past week, according to technical indicators. On November 8, the digital asset closed at $35,369.
Global Markets Show Mixed Signals as Bitcoin Rally Takes a Breather
On November 8, 2023, global markets experienced fluctuations as investors eagerly awaited remarks from U.S. Federal Reserve chairman Jerome Powell. The focus was on how central bankers would counteract the recent decline in Treasury bond yields. Despite this uncertainty, the cryptocurrency markets remained steady, with bitcoin persisting above the $35,000 mark.
Technical Indicators Suggest Downward Pressure on Price
The relative strength index (RSI), which measures the speed and change of recent price movements, currently sits at 77, indicating overbought territory. This suggests downward pressure on the price in the short term. The Stochastic oscillator, showing a reading of 75, confirms the overbought levels. Additionally, the commodity channel index (CCI) stands at 76, reflecting the recent upward price action.
Bullish Moving Averages Support Bitcoin's Price
Bitcoin's moving averages paint a bullish picture in both the short and long term. The 50-day exponential moving average (EMA) is currently at $31,113, while the 50-day simple moving average (SMA) sits at $29,927. The price of bitcoin comfortably remains above both averages. Moreover, the 100-day exponential moving average is at $29,612, and the 100-day simple moving average is at $28,562. BTC is trading well above these mid-term averages and resistance points.
Strong Support from Long-Term Moving Averages
The long-term moving averages also provide significant levels of support. The 200-day exponential moving average is at $28,327, and the 200-day simple moving average is at $28,512. Bitcoin's ability to hold above these levels reflects sustained buyer interest over the past seven days. However, the overbought readings on momentum oscillators suggest that some consolidation or a minor pullback could occur before BTC makes another leg higher.
Conclusion
Bitcoin's technical analysis reveals a constructive picture for the digital asset. However, it appears due for a pause or minor correction following the recent rally. As long as the price holds above the key $30,000 support level, the longer-term uptrend remains intact. A break below $30,000 would put the bulls back on the defensive.
What are your thoughts on today's bitcoin price action? Share your opinions in the comments section below.
Frequently Asked Questions
Who has the gold in a IRA gold?

The IRS considers anyone who owns gold to be "a form money" and therefore subject to taxation.
You must have gold at least $10,000 and it must be stored for at the least five years in order to take advantage of this tax-free status.
While gold may be a great investment to help prevent inflation and volatility in the market, it's not wise to keep it if you won't use it.
If you plan to eventually sell the gold, you'll need a report on its value. This could impact the amount of capital gains taxes your owe if you cash in your investments.
It is a good idea to consult an accountant or financial planner to learn more about your options.
Is buying gold a good way to save money for retirement?

Although buying gold as an investment might not sound appealing at first, when you look at the average annual gold consumption worldwide, it is worth looking into.
Physical bullion bars are the most popular way to invest in gold. But there are many other options for investing in gold. It is best to research all options and make informed decisions based on your goals.
If you don't need a safe place for your wealth, then buying shares of mining companies or companies that extract it might be a better alternative. If you require cash flow, gold stocks can work well.
ETFs are an exchange-traded investment that allows you to gain exposure to the market for gold. You hold gold-related securities and not actual gold. These ETFs can include stocks of precious metals refiners and gold miners.
How can you withdraw from an IRA of Precious Metals?

First, decide if it is possible to withdraw funds from an IRA. Make sure you have enough cash in your account to cover any fees, penalties, or charges that may be associated with withdrawing money from an IRA.
A taxable brokerage account is a better option than an IRA if you are prepared to pay a penalty for early withdrawals. This option will require you to pay taxes on the amount that you withdraw.
Next, determine how much money you plan to withdraw from your IRA. This calculation will depend on many factors including your age at the time of withdrawal, how long the account has been in your possession, and whether you plan to continue contributing towards your retirement plan.
Once you know what percentage of your total savings you'd like to convert into cash, you'll need to determine which type of IRA you want to use. Traditional IRAs allow for you to withdraw funds without tax when you turn 59 1/2. Roth IRAs, on the other hand, charge income taxes upfront but you can access your earnings later and pay no additional taxes.
Once the calculations have been completed, it's time to open a brokerage accounts. Brokers often offer promotional offers and signup bonuses to encourage people into opening accounts. To avoid unnecessary fees, however, try opening an account using a debit card rather than a credit card.
You will need a safe place to store your coins when you are ready to withdraw from your precious metal IRA. Some storage facilities will take bullion bars while others require you only to purchase individual coins. Before you choose one, weigh the pros and cons.
Because you don't have to store individual coins, bullion bars take up less space than other items. But you will have to count each coin separately. On the flip side, storing individual coins allows you to easily track their value.
Some people prefer to keep coins safe in a vault. Others prefer to store their coins in a vault. Whichever method you choose, make sure you store your bullion safely so you can enjoy its benefits for years to come.
Statistics
External Links
How To
The best way to buy gold (or silver) online

Before you can buy gold, it is important to understand its workings. Precious metals like gold are similar to platinum. It's very rare, and it is often used as money for its durability and resistance. It is difficult to use so people prefer to buy jewelry made from it to gold bars.
There are two types today of gold coins. One is legal tender while the other is bullion. The legal tender coins are issued for circulation in a country. They usually have denominations such as $1, $5, $10, and so on.
Bullion coin are not intended for investment. However, their value will increase with inflation.
They can't be exchanged in currency exchange systems. A person can buy 100 grams of gold for $100. Each dollar spent earns the buyer 1 gram gold.
Next, you need to find out where to buy gold. There are several options available if your goal is to purchase gold from a dealer. First off, you can go through your local coin shop. You can also try going through a reputable website like eBay. Finally, you can look into purchasing gold through private sellers online.
Individuals who sell gold at wholesale and retail prices are called private sellers. Private sellers charge a 10% to 15% commission per transaction. You would receive less money from a private buyer than you would from a coin store or eBay. However, this option is often a great choice when investing in gold since it gives you more control over the item's price.
Another way to buy gold is by investing in physical gold. Although physical gold is easier to store than paper certificates you will still need to ensure it is safe. You need to make sure that your physical gold is safe by storing it in an impenetrable container like a vault or safety depositbox.
When buying gold on your own, you can visit a bank or a pawnshop. A bank can offer you a loan for the amount that you need to buy gold. The pawnshop is a small business that allows customers to borrow money to buy items. Banks usually charge higher interest rates that pawn shops.
The final option is to ask someone to buy your gold! Selling gold can be as easy as selling. Contact a company such as GoldMoney.com, and you can set up a simple account and start receiving payments immediately.
—————————————————————————————————————————————————————————————-
By: Jamie Redman
Title: Bitcoin Technical Analysis: BTC Price Holds Above $35,000 But Momentum Slows
Sourced From: news.bitcoin.com/bitcoin-technical-analysis-btc-price-holds-above-35000-but-momentum-slows/
Published Date: Wed, 08 Nov 2023 14:31:19 +0000