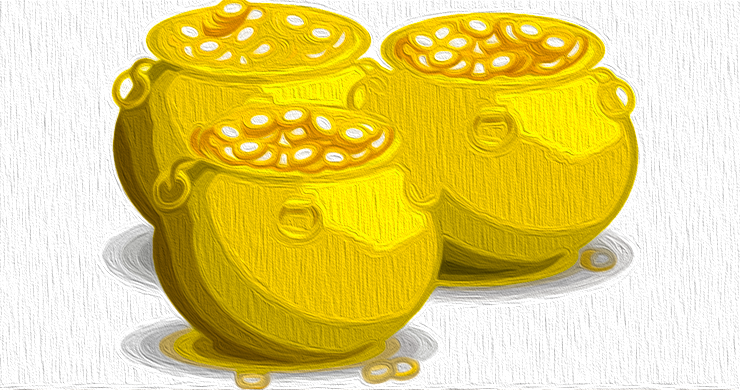 Ferrari, the renowned Italian luxury sports car manufacturer, is reportedly accepting cryptocurrency as a payment option. This strategic move is attributed to demands from the market and various dealers, opening up opportunities to connect with potential customers who can afford a Ferrari but have not yet become clients.
Ferrari's Crypto Journey Commences
Ferrari, the prestigious Italian luxury sports car maker, has started accepting cryptocurrency as a mode of payment for its opulent sports car range in the United States, as reported by Reuters on a recent Saturday. In addition, the company has ambitious plans to extend this payment option to Europe, thereby broadening its customer reach.
Market Demand and Dealers Influence
Enrico Galliera, Ferrari's Chief Marketing and Commercial Officer, conveyed in an interview with the news outlet that the decision to welcome crypto payments was primarily a response to market and dealer requests, as a significant number of their clients are crypto investors. He further elaborated, "Some are young investors who have made their wealth through cryptocurrencies, while others are traditional investors seeking to diversify their portfolios."
He underlined the strategic advantage of this move, stating, "This will help us connect with people who are not necessarily our clients but might afford a Ferrari."
Partnership with Bitpay and Initial Cryptocurrencies Accepted
Ferrari has partnered with Bitpay, a prominent cryptocurrency payment processor, to facilitate crypto payments in the United States. The luxury car manufacturer will initially accept transactions in Bitcoin (BTC), Ether (ETH), and the stablecoin USDC.
While the company may engage different crypto payment processors in various regions, Galliera cleared the air by stating, "Prices will remain stable, with no added fees or surcharges for cryptocurrency payments."
Expansion Plans on the Horizon
By the first quarter of the next year, Ferrari intends to extend its cryptocurrency payment acceptance to Europe, with plans to offer this payment option in other regions where cryptocurrency is legally accepted. Ferrari's largest market is Europe, the Middle East, and Africa (EMEA), accounting for 46% of its total car shipments in the first half of this year. "The interest is uniform in the U.S. and Europe; we do not observe significant differences," Galliera revealed.
What are your views on Ferrari's decision to accept cryptocurrencies for its luxury sports cars? Please share your thoughts in the comments section below.
Frequently Asked Questions
How much of your portfolio should be in precious metals?

To answer this question we need to first define precious metals. Precious metals have elements with an extremely high worth relative to other commodity. This makes them valuable in investment and trading. Gold is by far the most common precious metal traded today.
There are however many other types, including silver, and platinum. The price for gold is subject to fluctuations, but stays relatively stable in times of economic turmoil. It is also relatively unaffected both by inflation and deflation.
In general, prices for precious metals tend increase with the overall marketplace. That said, they do not always move in lockstep with each other. When the economy is in trouble, for example, gold prices tend to rise while other precious metals fall. Investors are more likely to expect lower interest rates making bonds less attractive investments.
However, when an economy is strong, the reverse effect occurs. Investors favor safe assets like Treasury Bonds, and less precious metals. Since these are scarce, they become more expensive and decrease in value.
To maximize your profits when investing in precious metals, diversify across different precious metals. Furthermore, because the price of precious Metals fluctuates, it is best not to focus on just one type of precious Metals.
How does a gold IRA work?

Gold Ira accounts are tax-free investment vehicles for people who want to invest in precious metals.
You can purchase physical bullion gold coins at any point in time. To invest in gold, you don't need to wait for retirement.
Owning gold as an IRA has the advantage of allowing you to keep it forever. When you die, your gold assets won't be subjected to taxes.
Your heirs inherit your gold without paying capital gains taxes. Because your gold doesn't belong to the estate, it's not necessary to include it on your final estate plan.
You'll first have to set up an individual retirement account (IRA) to open a gold IRA. Once you've done that, you'll receive an IRA custody. This company acts like a middleman between the IRS and you.
Your gold IRA custodian will handle the paperwork and submit the necessary forms to the IRS. This includes filing annual reports.
After you have created your gold IRA, the only thing you need to do is purchase gold bullion. The minimum deposit required to purchase gold bullion coins is $1,000 A higher interest rate will be offered if you invest more.
Taxes will apply to gold that you take out of an IRA. You'll have to pay income taxes and a 10% penalty if you withdraw the entire amount.
A small percentage may mean that you don't have to pay taxes. There are exceptions. You'll owe federal income tax and a 20% penalty if you take out more than 30% of your total IRA assets.
It's best not to take out more 50% of your total IRA investments each year. You could end up with severe financial consequences.
How Much of Your IRA Should Include Precious Metals?

The most important thing you should know when investing in precious metals is that they are not just for wealthy people. You don't need to be rich to make an investment in precious metals. There are many methods to make money off of silver and gold investments.
You may consider buying physical coins such as bullion bars or rounds. Also, you could buy shares in companies producing precious metals. Another option is to make use of the IRA rollover programs offered by your retirement plan provider.
Regardless of your choice, you'll still benefit from owning precious metals. They are not stocks but offer long-term growth.
And unlike traditional investments, they tend to increase in value over time. If you decide to sell your investment, you will likely make more than with traditional investments.
What Is a Precious Metal IRA?

A precious metal IRA allows for you to diversify your retirement savings in gold, silver, palladium and iridium. These are "precious metals" because they are hard to find, and therefore very valuable. They make excellent investments for your money and help you protect your future from inflation and economic instability.
Precious metals often refer to themselves as "bullion." Bullion refers simply to the physical metal.
Bullion can be purchased via a variety of channels including online sellers, large coin dealers, and grocery stores.
With a precious metal IRA, you invest in bullion directly rather than purchasing shares of stock. This ensures that you will receive dividends each and every year.
Unlike regular IRAs, precious metal IRAs don't require paperwork or annual fees. Instead, your gains are subject to a small tax. Plus, you get free access to your funds whenever you want.
Statistics
External Links
How To
How to Hold Physical Gold in an IRA

The easiest way to invest is to buy shares in companies that make gold. But this investment method has many risks as there is no guarantee of survival. If they survive, there's still the risk of losing money due to fluctuations in the price of gold.
The alternative is to buy physical gold. This requires you to either open up your account at a bank or an online bullion dealer or simply purchase gold from a reputable seller. This option is convenient because you can access your gold when it's low and doesn't require you to deal with stock brokers. It is also easier to check how much gold you have stored. You'll get a receipt showing exactly what you paid, so you'll know if any taxes were missed. You're also less susceptible to theft than investing with stocks.
However, there can be some downsides. There are some disadvantages, such as the inability to take advantage of investment funds and interest rates from banks. You won't have the ability to diversify your holdings; you will be stuck with what you purchased. The taxman might also ask you questions about where your gold is located.
BullionVault.com offers more information on buying gold for an IRA.
—————————————————————————————————————————————————————————————-
By: Kevin Helms
Title: Ferrari Embraces Cryptocurrency for Luxury Car Purchases
Sourced From: news.bitcoin.com/ferrari-starts-accepting-crypto-payments-for-luxury-sports-cars/
Published Date: Sun, 15 Oct 2023 07:30:14 +0000