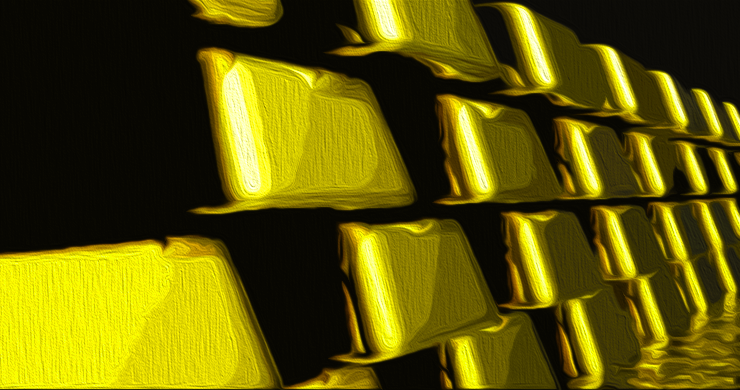 Recent developments suggest that the U.S. securities regulator missed its chance to challenge a court ruling concerning Grayscale's spot bitcoin ETF application. The Securities and Exchange Commission (SEC) had a 45-day window to file an appeal, but reports ahead of the deadline indicated that the agency did not intend to fight the ruling. This development has potential implications for the reconsideration of the application.
No SEC Objection to Court's Ruling on Grayscale's Bitcoin ETF Application
The U.S. Securities and Exchange Commission (SEC) has declined to challenge a court ruling that favored Grayscale's proposition to convert its bitcoin trust (GBTC) into a spot bitcoin exchange-traded fund (ETF). Grayscale had disputed the SEC's decision to refuse the conversion, and the regulator had the option to appeal the court's decision within 45 days, but chose not to.
Insider Reports on SEC's Decision
On Friday, Reuters and Bloomberg cited insiders revealing that the SEC had no plans to dispute the late-August decision of the U.S. Court of Appeals for the District of Columbia Circuit. This court decision overruled the SEC's refusal of Grayscale's proposition.
Grayscale's Argument Against the SEC
Grayscale's contention with the SEC is rooted in the argument that the regulator had previously sanctioned agreements to mitigate fraud in bitcoin futures ETFs. Grayscale maintains that the same strategy should apply to its spot bitcoin ETF, given that both fund types depend on bitcoin's price. The Circuit judge overseeing the Grayscale-SEC case described the SEC's refusal as "arbitrary and capricious," citing the agency's failure to justify the disparate treatment of similar products.
The Implications of a Spot Bitcoin ETF
A spot bitcoin ETF would allow investors to invest in the prominent cryptocurrency without the necessity of owning it. The crypto industry and financial market participants have been striving to secure regulatory approval for such an offering.
SEC's Stance on Bitcoin ETFs
To date, the SEC has approved ETFs holding bitcoin futures in 2021. However, the green light for a spot bitcoin ETF has yet to be given. The agency has rejected such applications in the past, but this year it accepted several proposals for review, including one from financial titan Blackrock.
SEC's Delayed Judgments
The Commission has put off its final decision on numerous applications. In September, the SEC postponed its verdicts on applications from Blackrock, Valkyrie, Bitwise, Invesco, Ark 21shares, Global X, and others. It also deferred its judgements on seven funds, including those of Wisdomtree, Vaneck, and Fidelity, at the end of August. The SEC has until next year to make its final decisions.
Expected Outcomes for Grayscale
In Grayscale's case, the appeal court is anticipated to issue a mandate detailing the execution of its decision, potentially instructing the SEC to reconsider the company's application. Bloomberg analyst James Seyffart suggested in a tweet that dialogue between the applicant and the regulator should commence next week.
The future of spot bitcoin ETFs in the United States remains uncertain, but this latest development could signal a shift in the regulatory landscape.
Frequently Asked Questions
What is the best precious metal to invest in?

This question is dependent on the amount of risk you are willing and able to accept as well as the type of return you desire. Although gold has been considered a safe investment, it is not always the most lucrative. If you are looking for quick profits, gold might not be the right investment. You should invest in silver if you have the patience and time.
If you don't desire to become rich quickly, gold may be your best option. If you want to invest in long-term, steady returns, silver is a better choice.
What should I pay into my Roth IRA

Roth IRAs are retirement accounts that allow you to withdraw your money tax-free. These accounts are not allowed to be withdrawn before the age of 59 1/2. There are some rules that you need to keep in mind if you want to withdraw funds from these accounts before you reach 59 1/2. You cannot touch your principal (the amount you originally deposited). You cannot withdraw more than the original amount you contributed. You must pay taxes on the difference if you want to take out more than what you initially contributed.
The second rule states that income taxes must be paid before you can withdraw earnings. Also, taxes will be due on any earnings you take. Let's assume that you contribute $5,000 each year to your Roth IRA. Let's also say that you earn $10,000 per annum after contributing. Federal income taxes would apply to the earnings. You would be responsible for $3500 So you would only have $6,500 left. You can only take out what you originally contributed.
If you took $4,000 from your earnings, you would still owe taxes for the $1,500 remaining. Additionally, half of your earnings would be lost because they will be taxed at 50% (half the 40%). So even though your Roth IRA ended up having $7,000, you only got $4,000.
There are two types if Roth IRAs: Roth and Traditional. Traditional IRAs allow you to deduct pretax contributions from your taxable income. When you retire, you can use your traditional IRA to withdraw your contribution balance plus interest. A traditional IRA can be withdrawn up to the maximum amount allowed.
Roth IRAs won't let you deduct your contributions. But once you've retired, you can withdraw the entire contribution amount plus any accrued interest. There is no minimum withdrawal required, unlike a traditional IRA. You don't have to wait until you turn 70 1/2 years old before withdrawing your contribution.
Who is entitled to the gold in a IRA that holds gold?

An individual who has gold is considered to be a "form of money" by the IRS and subject to taxation.
This tax-free status is only available to those who have owned at least $10,000 of gold and have kept it for at minimum five years.
While gold may be a great investment to help prevent inflation and volatility in the market, it's not wise to keep it if you won't use it.
If you plan to sell the gold one day, you will need to report its worth. This will affect how much capital gains tax you owe on cash you have invested.
You should consult a financial planner or accountant to see what options are available to you.
Statistics
External Links
How To
Tips for Investing Gold

Investing in Gold remains one of the most preferred investment strategies. This is due to the many benefits of investing in gold. There are several options to invest in the gold. Some people prefer to buy gold coins in physical form, while others prefer to invest in gold ETFs.
Before you purchase any type or gold, here are some things to think about.
First, find out if your country allows gold ownership. If it is, you can move on. If not, you may want to consider purchasing gold from overseas.
The second thing you need to do is decide what type of gold coins you want. There are many options for gold coins: yellow, white, and rose.
Third, consider the cost of gold. It is best to begin small and work your ways up. You should diversify your portfolio when buying gold. Diversifying your portfolio includes stocks, bonds, mutual funds, real estate, commodities, and mutual funds.
Don't forget to keep in mind that gold prices often change. Keep an eye on current trends.
—————————————————————————————————————————————————————————————-
By: Lubomir Tassev
Title: SEC Misses Appeal Window against Grayscale's Spot Bitcoin ETF Decision
Sourced From: news.bitcoin.com/deadline-for-sec-appeal-against-grayscales-spot-bitcoin-etf-ruling-expires/
Published Date: Sat, 14 Oct 2023 14:03:54 +0000