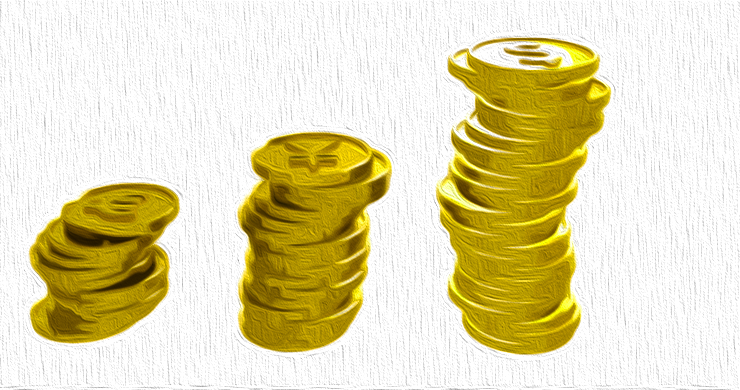 Introduction
Monetary Gold is a reputable precious metals dealer that offers a unique approach to investing in silver and gold. With direct partnerships with precious metal dealers, Monetary Gold provides competitive pricing and a wide range of products for investors. In this guide, we will explore the services and products offered by Monetary Gold, as well as its reputation in the industry.
Investing in Silver and Gold with Monetary Gold
Established in 2000, Monetary Gold has been assisting investors in purchasing silver and gold coins for investment purposes. What sets Monetary Gold apart from other gold IRA companies is its direct connection with precious metal dealers. This direct relationship allows for competitive pricing, making it easier for investors to buy precious metals.
Originally focused on buying and selling silver, Monetary Gold now offers the option to open silver or gold IRAs. The company understands the importance of storing precious metals securely and offers a range of impressive security features for transportation and long-term storage.
Secure Storage and Transportation
Monetary Gold prioritizes the safety and security of your precious metals. When shipping precious metals, the company fully insures the cargo and requires signatures upon delivery. If you prefer to have your silver or gold shipped directly to your location, Monetary Gold offers shipping through trusted couriers such as UPS, USPS, and FedEx.
For investors who choose to store their precious metals, Monetary Gold partners with the Delaware Depository Service Company. This facility provides high-end vaults, redundant alarms, and 24/7 monitored security, ensuring the safety of your investments.
Market Updates and Customer Service
In addition to secure storage and transportation, Monetary Gold goes above and beyond by providing quarterly updates on market conditions and regulatory risks. This valuable information helps investors make informed decisions about their precious metal investments.
Monetary Gold has earned an A+ rating on the Better Business Bureau website, reflecting its commitment to excellent customer service. The company is praised in Monetary Gold reviews for its impeccable customer support, ensuring that investors receive the assistance they need throughout their investment journey.
Wide Range of Precious Metal Products
As a precious metals dealer, Monetary Gold specializes in silver and gold products, primarily coins. Investors have the opportunity to purchase various types of coins, including rare coins, bullion, modern proof coins, and foreign coins.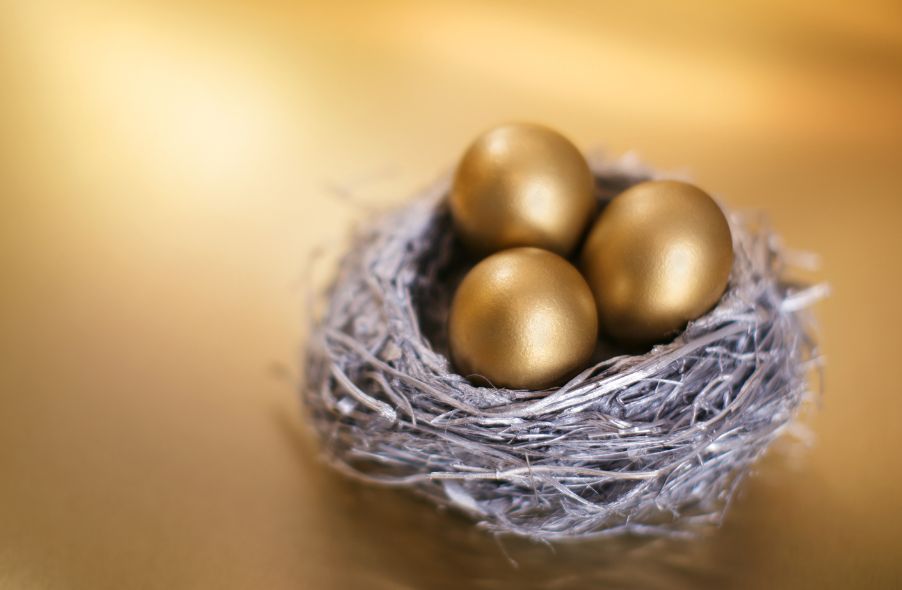 While silver and gold are the primary focus, Monetary Gold also offers platinum and palladium coins. Some of the popular coins available through Monetary Gold include:
Silver coins:
Morgan Silver Dollars
Peace Silver Dollars
Half Franklin Dollars
Silver Walking Liberty Dollars
Silver Proof American Eagle
Silver American Eagle
Silver Canadian Maple Leaf
Gold coins:
$20 Saint Gaudens
$10 Liberty
Gold British Sovereign
German Marks
Swiss 20 Franc
French 20 Franc Angel
Napoleon 20 Franc
Italian 20 Lire
Platinum coins:
Platinum American Eagle
Platinum Maple Leaf
Palladium coins:
With such a diverse selection, investors have the opportunity to build a well-rounded precious metals portfolio.
Investing in Precious Metals IRAs
Monetary Gold offers investors the option to open a silver or gold IRA, providing a unique way to invest in precious metals for retirement. Similar to a regular individual retirement account, a precious metals IRA holds physical silver or gold instead of cash and bonds.
A gold IRA allows investors to store physical gold in their individual retirement account. The gold used for a gold IRA must meet IRS purity standards, with a minimum purity level of 99.5%.
Similarly, a silver IRA stores physical silver in an individual retirement account. The IRS has stricter purity standards for silver, requiring coins, bars, or bullion to have a minimum purity level of 99.9%.
Opening a precious metals IRA with Monetary Gold is a straightforward process. Here are the steps:
Complete the application: An IRA professional will guide you through the application process, ensuring a smooth experience.
Application processing: Once you submit your application, Monetary Gold typically processes it within two to three days.
Fund your IRA: You can fund your silver or gold IRA by either rolling over or transferring money from another retirement account or by paying with cash through wire transfer, check, or cashier's check.
Purchasing precious metals: With your newly funded precious metals IRA, you can start purchasing IRS-approved silver and gold. Monetary Gold's IRA specialists assist you in finding eligible precious metals, facilitating purchases, and managing transportation and storage.
Associated Fees and Costs
Before opening a precious metals IRA, it is essential to consider the associated fees and costs. As your precious metals will be stored in an IRS-approved facility, you are responsible for paying storage and delivery fees. However, Monetary Gold does not charge a set-up fee.
Monetary Gold relies on the Delaware Depository Service Company for storage, which incurs annual fees. These fees are relatively low compared to other facilities, starting at $100 for precious metals worth up to $100,000. For precious metals exceeding this value, the fee is one dollar per additional $1,000 of storage value.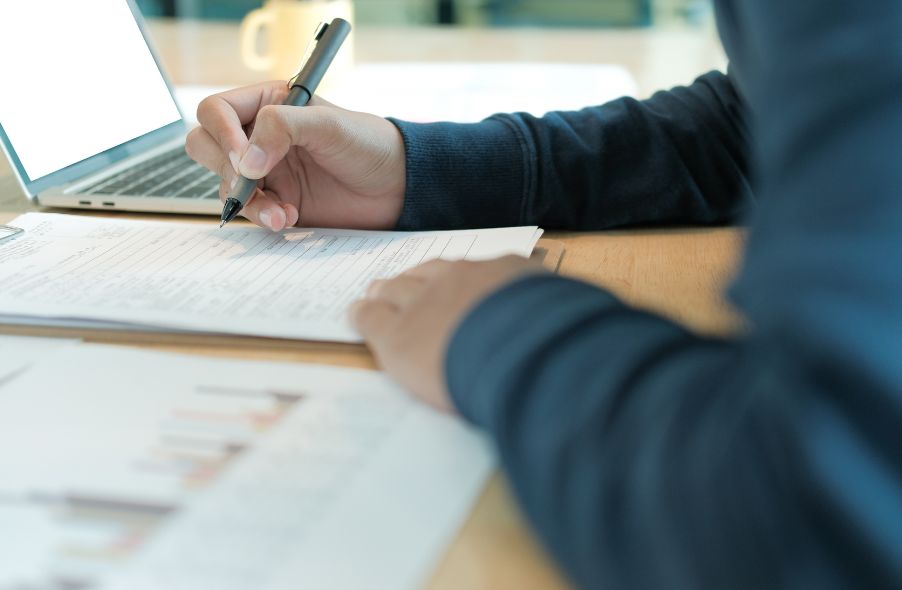 The delivery fee for shipping your precious metals is a reasonable $30. Additionally, Monetary Gold covers various custodial fees for up to five years for select clients.
Opening a silver or gold IRA with Monetary Gold requires a minimum investment of $5,000 to $10,000, depending on the custodian. Furthermore, there are no fees for closing your account.
If you already have a retirement account, such as a 401(k), you can roll over a portion or all of the funds from that account tax-free to your silver or gold IRA. You can also transfer funds from an existing individual retirement account to your precious metals IRA.
Pros and Cons of Investing with Monetary Gold
Monetary Gold offers several advantages as a precious metals company. Its direct relationship with precious metal dealers allows for competitive pricing, maximizing your investment potential. The company also stands out for its exceptional 24/7 customer service, providing ongoing support and education for investors of all skill levels.
Monetary Gold's commitment to educating investors is evident through its free monthly workshops and informative blogs and videos on their website. However, it is worth noting that the company does not list prices online, requiring potential investors to contact them for pricing information.
While Monetary Gold offers a wide range of silver and gold products, its offerings for platinum and palladium are limited. However, considering its history of expanding its product range, we may see an expansion in the future.
Conclusion
Whether you are a collector or planning for retirement, Monetary Gold provides a valuable resource for investing in precious metals. With competitive pricing, secure storage, and impressive customer service, the company offers a unique opportunity to maximize your investments. While pricing information may not be readily available online, representatives are available 24/7 to guide you through the process. Monetary Gold has earned the trust of many satisfied clients, making it a reputable choice for adding precious metals to your investment portfolio.
Frequently Asked Questions
How to open a Precious Metal IRA

The first step in opening an Individual Retirement Account, (IRA), is to decide if it's something you want. If you do, you must open the account by completing Form 8606. Then you must fill out Form 5204 to determine what type of IRA you are eligible for. This form must be submitted within 60 days of the account opening. You can then start investing once you have this completed. You may also choose to contribute directly from your paycheck using payroll deduction.
For a Roth IRA you will need to complete Form 8903. Otherwise, the process will look identical to an existing IRA.
To qualify for a precious-metals IRA, you'll need to meet some requirements. You must be at least 18 years of age and have earned income to qualify for a precious metals IRA. Your earnings cannot exceed $110,000 per year ($220,000 if married and filing jointly) for any single tax year. And, you have to make contributions regularly. These rules will apply regardless of whether your contributions are made through an employer or directly out of your paychecks.
You can use a precious metals IRA to invest in gold, silver, palladium, platinum, rhodium, or even platinum. However, you won't be able purchase physical bullion. This means you won't be allowed to trade shares of stock or bonds.
You can also use your precious metals IRA to invest directly in companies that deal in precious metals. This option may be offered by some IRA providers.
An IRA is a great way to invest in precious metals. However, there are two important drawbacks. First, they don't have the same liquidity as stocks or bonds. They are therefore more difficult to sell when necessary. Second, they are not able to generate dividends as stocks and bonds. Also, they don't generate dividends like stocks and bonds. You will eventually lose money rather than make it.
What precious metals could you invest in to retire?

The best precious metal investments are gold and silver. They're both easy to buy and sell and have been around forever. They are a great way to diversify your portfolio.
Gold: Gold is one of man's oldest forms of currency. It is stable and very secure. It's a great way to protect wealth in times of uncertainty.
Silver: Silver has been a favorite among investors for years. It's a good choice for those who want to avoid volatility. Silver tends to move up, not down, unlike gold.
Platinium: Another form of precious metal is platinum, which is becoming more popular. It is very durable and resistant against corrosion, much like silver and gold. It is, however, more expensive than its competitors.
Rhodium. Rhodium is used as a catalyst. It's also used in jewelry making. And, it's relatively cheap compared to other types of precious metals.
Palladium – Palladium is an alternative to platinum that's more common but less scarce. It's also more accessible. This is why it has become a favourite among investors looking for precious metals.
What is a gold IRA account?

For people who are looking to invest in precious materials, Gold Ira account accounts provide tax-free investments.
You can purchase gold bullion coins in physical form at any moment. To start investing in gold, it doesn't matter if you are retired.
You can keep gold in an IRA forever. You won't have to pay taxes on your gold investments when you die.
Your heirs inherit your gold without paying capital gains taxes. You don't need to include your gold in your final estate report, as it isn't part of the estate.
You'll first have to set up an individual retirement account (IRA) to open a gold IRA. After you do this, you will be granted an IRA custodian. This company acts as a mediator between you, the IRS.
Your gold IRA Custodian will manage the paperwork and submit all necessary forms to IRS. This includes filing annual reports.
Once you've established your gold IRA, you'll be able to purchase gold bullion coins. Minimum deposit required is $1,000 If you make more, however, you will get a higher interest rate.
You'll have to pay taxes if you take your gold out of your IRA. If you take out the whole amount, you'll be subject to income taxes as well as a 10 percent penalty.
If you only take out a very small percentage of your income, you may not need to pay tax. There are exceptions. For example, taking out 30% or more of your total IRA assets, you'll owe federal income taxes plus a 20 percent penalty.
You should avoid taking out more than 50% of your total IRA assets yearly. If you do, you could face severe financial consequences.
Can I buy gold with my self-directed IRA?

However, gold can only be purchased with your self-directed IRA. To do so, you must first open a brokerage account at TD Ameritrade. You can also transfer funds from an existing retirement fund.
The IRS allows individuals up to $5.500 annually ($6,500 if you are married and filing jointly). This can be contributed to a traditional IRA. Individuals are allowed to contribute $1,000 each ($2,000 if married or filing jointly) to a Roth IRA.
If you do decide to invest in gold, you'll want to consider purchasing physical bullion rather than investing in futures contracts. Futures contract are financial instruments that depend on the gold price. These financial instruments allow you to speculate about future prices without actually owning the metal. However, physical bullion is real gold or silver bars you can hold in your hands.
Statistics
External Links
How To
How to hold physical gold in an IRA

The best way to invest in Gold is by purchasing shares of companies that produce it. This method is not without risks. There's no guarantee these companies will survive. There is always the chance of them losing their money due to fluctuations of the gold price.
Alternative options include buying physical gold. This requires you to either open up your account at a bank or an online bullion dealer or simply purchase gold from a reputable seller. This option has many advantages, including the ease of access (you don't have to deal with stock markets) and the ability of making purchases at low prices. It's also easy to see how many gold you have. You will receive a receipt detailing exactly what you paid. You're also less susceptible to theft than investing with stocks.
However, there are disadvantages. You won't be able to benefit from investment funds or interest rates offered by banks. You won't have the ability to diversify your holdings; you will be stuck with what you purchased. The taxman might also ask you questions about where your gold is located.
Visit BullionVault.com to find out more about gold buying in an IRA.
—————————————————————————————————————————————————————————————-
By: Learn About Gold
Title: Monetary Gold Reviews: A Comprehensive Guide to Investing in Precious Metals
Sourced From: learnaboutgold.com/review/monetary-gold/
Published Date: Fri, 27 Oct 2023 20:35:32 +0000