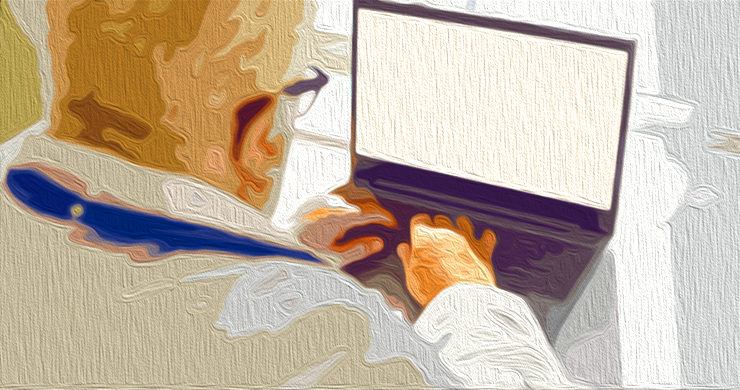 FTX's Former General Counsel Shocked by Billions of Dollars in Secret Transfers
Can Sun, the former general counsel of FTX, testified in federal court on Thursday, revealing his shock upon discovering that FTX founder Sam Bankman-Fried (SBF) had secretly transferred billions of dollars in customer funds to his hedge fund, Alameda Research. Sun told prosecutors that he resigned the day after uncovering the extent of the misappropriation of customer money, which became apparent when spreadsheets showed that $7 billion was missing.
Funds Misappropriated, Says Former FTX Lawyer
Sun, who took the stand during Bankman-Fried's criminal fraud trial, informed federal prosecutors that he had been unaware of FTX's secret transfers of customer funds to Bankman-Fried's trading firm, Alameda Research. He stated that he was shocked to learn about the missing $7 billion and concluded that "funds had been misappropriated." Sun's testimony was made public by Matthew Russell Lee from the Inner City Press.
Resignation Following Revelations
Despite joining FTX from the law firm Fenwick & West, Sun revealed that he resigned as general counsel the day after discovering the fraudulent transfers. He claimed that he approached SBF to address his concerns, but Bankman-Fried's response was surprisingly subdued. Sun recalled that SBF simply said, "Got it," without expressing much surprise.
Lack of Explanation for the Transfers
When asked if Bankman-Fried had explained the transfers, Sun stated that he was not provided with any information. He recounted an incident where SBF asked him to provide a "legal justification" for the missing billions when a private equity firm inquired about them. However, Sun clarified that SBF did not offer any explanation.
Employment Contracts and Non-Prosecution Agreement
During cross-examination, SBF's attorney, Mark Cohen, discussed Sun's employment contract with FTX, which revealed $3.5 million in loans and bonuses from Alameda Research. When asked if these were connected to the case, Sun acknowledged that they were both related to his employment. Sun also confirmed that he had signed a non-prosecution agreement with prosecutors, which required him to provide truthful testimony. When questioned about the consequences of not telling the truth, Sun responded with a simple "yes." Additionally, SBF's attorney inquired about the use of encrypted messaging apps by the legal department, but no further details were provided.
Cooperation and Potential Consequences
Sun's testimony follows the cooperation of former FTX and Alameda executives Caroline Ellison, Gary Wang, and Nishad Singh, who pleaded guilty and provided information to prosecutors. If convicted of fraud and conspiracy charges, Bankman-Fried could face a sentence of over 100 years in prison. However, he has pleaded not guilty to the charges.
Share your thoughts and opinions on Sun's testimony and the missing $7 billion in the comments section below.
Frequently Asked Questions
Can the government steal your gold?

Your gold is yours, so the government cannot confiscate it. It is yours because you worked hard for it. It belongs to you. There may be exceptions to this rule. For example, if you were convicted of a crime involving fraud against the federal government, you can lose your gold. Additionally, your precious metals may be forfeited if you owe the IRS taxes. However, if you do not pay your taxes, you can still keep your gold even though it is considered property of the United States Government.
Do you need to open a Precious Metal IRA

You should be aware that precious metals cannot be covered by insurance. There are no ways to recover the money you lost in an investment. This includes investments that have been damaged by fire, flooding, theft, and so on.
Protect yourself against this type of loss by investing in physical gold or silver coins. These coins have been around for thousands and represent a real asset that can never be lost. They are likely to fetch more today than the price you paid for them in their original form.
If you decide to open an IRA account, choose a reputable company that offers competitive rates and products. It's also wise to consider using a third-party custodian who will keep your assets safe while giving you access to them anytime.
When you open an account, keep in mind that you won't receive any returns until your retirement. Remember the future.
How much of your portfolio should be in precious metals?

To answer this question we need to first define precious metals. Precious Metals are elements that have a very high relative value to other commodities. This makes them valuable in investment and trading. Gold is currently the most widely traded precious metal.
There are many other precious metals, such as silver and platinum. The price volatility of gold can be unpredictable, but it is generally stable during periods of economic turmoil. It is also not affected by inflation and depression.
As a general rule, the prices for all precious metals tend to increase with the overall market. However, the prices of precious metals do not always move in sync with one another. If the economy is struggling, the gold price tends to rise, while the prices for other precious metals tends to fall. Investors expect lower interest rate, making bonds less appealing investments.
The opposite effect happens when the economy is strong. Investors are more inclined to invest in safe assets, such as Treasury Bonds, and they will not demand precious metals. They are more rare, so they become more expensive and less valuable.
Therefore, to maximize profits from investing in precious metals, you must diversify across multiple precious metals. Because precious metals prices are subject to fluctuations, it is best to invest across multiple precious metal types, rather than focusing on one.
Statistics
External Links
How To
Guidelines for Gold Roth IRA

The best way to invest for retirement is by starting early. Start saving as soon and as often as you're eligible (usually around 50 years old) and keep going until retirement. You must contribute enough each year to ensure that you have adequate growth.
You can also take advantage of tax-free savings opportunities like a traditional 401k (k), SEP IRA (or SIMPLE IRA). These savings vehicles allow you to make contributions without paying taxes on earnings until they are withdrawn from the account. This makes them great options for people who don't have access to employer matching funds.
Savings should be done consistently and regularly over time. You will lose any potential tax advantages if you don't contribute enough.
—————————————————————————————————————————————————————————————-
By: Jamie Redman
Title: Former FTX General Counsel Testifies About Misappropriation of Funds
Sourced From: news.bitcoin.com/ex-general-counsel-sheds-light-on-ftxs-7b-gap-in-bankman-fried-fraud-trial/
Published Date: Sun, 22 Oct 2023 07:30:59 +0000