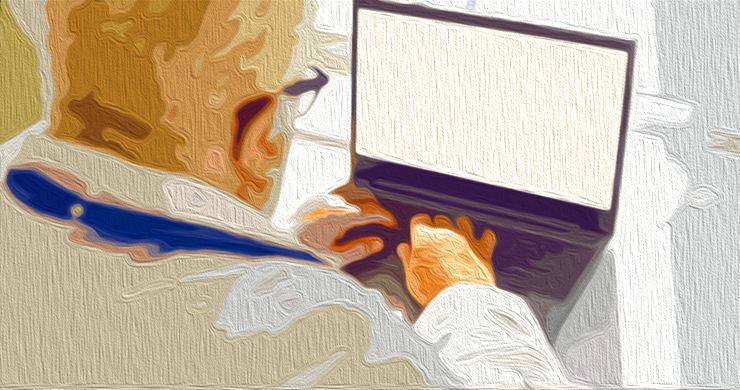 FTX's co-founder, Gary Wang, has recently provided a compelling testimony to federal prosecutors, accusing CEO Sam Bankman-Fried of secretly diverting billions from customer accounts to benefit his hedge fund, Alameda Research. During his testimony, Wang revealed how Bankman-Fried instructed him to create a specialized trading tool that allowed Alameda to overdraw its account, using FTX clients' funds without their knowledge.
Explosive Revelations: Wang Sheds Light on Misappropriation of Client Funds
Gary Wang, the former chief technology officer of FTX, recounted how he and developer Nishad Singh developed a feature called "allow negative," which enabled Alameda to trade using unbacked credit. Contrary to the portrayal in Michael Lewis' book "The Big Short," Wang described a concerning situation within FTX, emphasizing:
FTX was in disarray. The assets were far from secure.
These shocking revelations were streamed live on the X social media platform (formerly Twitter) by journalist Matthew Russell Lee of Inner City Press, and further details emerged from the courthouse. Wang disclosed that while Bankman-Fried justified the creation of the tool for Alameda's role as the primary market maker and for FTT token trades, its use extended well beyond those purposes.
This covert mechanism allowed Alameda to overdraw up to $100 million from customer funds. In early 2020, Wang discovered that Alameda had a colossal negative balance of over $200 million, despite FTX reporting revenues of only $150 million. It's important to note that these funds were directly sourced from FTX's clients.
According to Russell Lee's summary of the trial, Wang accused Bankman-Fried of deceiving the public by assuring clients of the safety of their funds, while allowing Alameda's deficit to skyrocket to a jaw-dropping negative $20 billion. Prosecutors presented a revealing spreadsheet in court, underscoring this significant discrepancy. Ultimately, Wang emphasized that Alameda had an astonishing $65 billion credit line.
In the aftermath of accidentally exposing Alameda's massive debt, Wang revealed how Bankman-Fried orchestrated repayments to specific lenders, including Genesis Trading. Contrary to Bankman-Fried's public denials on platforms like Twitter and in media interactions, Wang asserted that these repayments were sourced from FTX's user base.
Wang recounted a tense period when, amidst the deepening crisis, he accompanied Bankman-Fried and other associates to the Bahamas. Following the declaration of bankruptcy, Bankman-Fried allegedly instructed Wang to halt U.S. transactions and work with the more accommodating regulators in the Bahamas.
Wang swiftly left the Caribbean on November 16 and immediately began collaborating with U.S. law enforcement officials the following day. He expressed hopes of receiving "no prison time" for his cooperation.
We would love to hear your thoughts and opinions on Gary Wang's second day of testimony. Share them in the comments section below.
Frequently Asked Questions
How Does Gold Perform as an Investment?

The supply and demand for gold affect the price of gold. It is also affected negatively by interest rates.
Because of their limited supply, gold prices can fluctuate. There is also a risk in owning gold, as you must store it somewhere.
What are the benefits of a Gold IRA?

It is best to put your retirement money in an Individual Retirement Account (IRA). It will be tax-deferred up until the time you withdraw it. You have total control over how much each year you take out. There are many types available. Some are more suitable for students who wish to save money for college. Others are intended for investors seeking higher returns. Roth IRAs, for example, allow people to contribute after they turn 59 1/2. They also pay taxes on any earnings when they retire. Once they start withdrawing money, however, the earnings aren't subject to tax again. This type account may make sense if it is your intention to retire early.
The gold IRA allows you to invest in different asset classes, which is similar to other IRAs. Unlike a regular IRA, you don't have to worry about paying taxes on your gains while you wait to access them. People who want to invest their money rather than spend it make gold IRA accounts a great option.
Another advantage to owning gold via an IRA is the ease of automatic withdraws. That means you won't have to think about making deposits every month. To avoid missing a payment, direct debits can be set up.
Gold is one of today's most safest investments. It is not tied to any country so its value tends stay steady. Even in economic turmoil, gold prices tends to remain relatively stable. As a result, it's often considered a good choice when protecting your savings from inflation.
Can the government steal your gold?

Your gold is yours and the government cannot take it. You have earned it by working hard for it. It belongs entirely to you. There may be exceptions to this rule. For example, if you were convicted of a crime involving fraud against the federal government, you can lose your gold. If you owe taxes, your precious metals could be taken away. However, even if you don't pay your taxes, your gold can be kept as property of the United States Government.
Statistics
External Links
How To
Gold IRAs are a growing trend

Investors are increasingly turning to gold IRAs as a way to diversify and protect their portfolios from inflation.
The gold IRA allows investors to purchase physical gold bars and bullion. It can be used for tax-free growth and provides an alternative investment option for those concerned about stocks and bonds.
Investors can manage their assets with a gold IRA without worrying about market volatility. They can also use the gold IRA as a protection against potential problems like inflation.
Investors also benefit from physical gold's unique properties, such as durability and portability.
In addition, the gold IRA offers several other advantages, including the ability to quickly transfer ownership of the gold to heirs and the fact that the IRS does not consider gold a currency or a commodity.
Investors who seek financial stability and a safe haven are finding the gold IRA increasingly attractive.
—————————————————————————————————————————————————————————————-
By: Jamie Redman
Title: Alleged Misuse of Client Funds: FTX Co-Founder Gary Wang Reveals Startling Details
Sourced From: news.bitcoin.com/bankman-frieds-house-of-cards-ftx-co-founder-gary-wang-spills-the-beans-on-alleged-misuse-of-client-funds/
Published Date: Fri, 06 Oct 2023 23:30:44 +0000