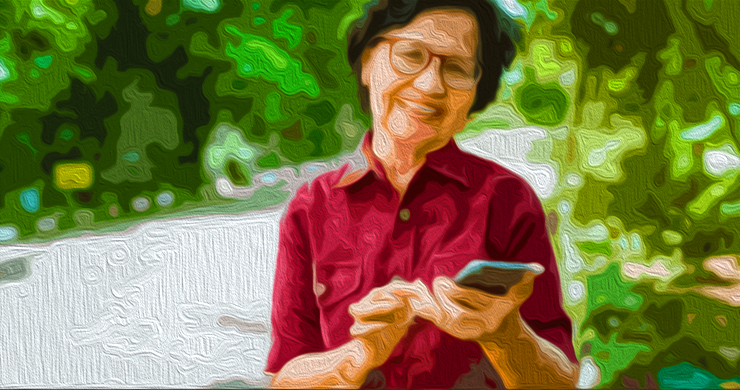 The value of bitcoin (BTC) has surged by over 38% against the U.S. dollar in the past six months, resulting in a remarkable 125% increase year-to-date. This impressive performance has propelled bitcoin's market capitalization to become the eleventh-largest among global assets, surpassing various assets such as precious metals, exchange-traded funds (ETFs), and corporate valuations.
Bitcoin's Market Cap Hits 11th Worldwide
Bitcoin has witnessed significant growth throughout 2023, with its price surging by 6.5% in the past week alone. Currently, BTC boasts a market valuation of approximately $726.95 billion, with trading prices hovering just above the $37,000 mark.
As the leading cryptocurrency in terms of market capitalization, BTC commands a 49% share of the $1.4 trillion crypto economy. As of Friday, November 10, BTC holds the eleventh position among the largest global assets by market valuation.
The digital currency's market cap surpasses that of Tesla, which stands at $667.50 billion. However, it remains below Berkshire Hathaway's valuation of $757.56 billion. An additional $31 billion added to BTC's market cap would propel it above Berkshire Hathaway's valuation.
BTC's market cap also exceeds assets like Visa, TSMC, Walmart, and JPMorgan Chase. The other nine assets ranked above both Berkshire and BTC include Meta, Nvidia, Silver, Amazon, Google, Saudi Aramco, Microsoft, Apple, and Gold.
Gold's market cap of $12.876 trillion is approximately 17.72 times larger than bitcoin's market cap. Apple's market cap of $2.836 trillion is approximately 3.9 times larger than bitcoin's valuation.
In order for bitcoin to match gold's market cap of $12.876 trillion, a single BTC would need to be priced at approximately $659,016 per coin. This would represent a percentage gain of about 1,681.13% from its current price of just above $37,000.
To reach Apple's market cap of $2.836 trillion and secure the second position, a single bitcoin would have to be valued at approximately $145,151. This would result in a percentage gain of about 292.30% from the current price of $37,000.
With a market cap of $250 billion, ethereum (ETH), the second-largest crypto asset by valuation, ranks 38th among global assets. Ether's market cap is slightly above Costco's and just below Toyota's market valuation on Friday.
What are your thoughts on bitcoin (BTC) becoming the 11th most valuable asset worldwide? Share your opinions in the comments section below.
Frequently Asked Questions
How much money should I put into my Roth IRA?

Roth IRAs are retirement accounts that allow you to withdraw your money tax-free. You cannot withdraw funds from these accounts until you reach 59 1/2. You must adhere to certain rules if you are going to withdraw any of your contributions prior. First, your principal (the original deposit amount) cannot be touched. This means that regardless of how much you contribute to an account, you cannot take out any more than you initially contributed. If you are able to take out more that what you have initially contributed, you must pay taxes.
You cannot withhold your earnings from income taxes. Also, taxes will be due on any earnings you take. Let's take, for example, $5,000 in annual Roth IRA contributions. In addition, let's assume you earn $10,000 per year after contributing. The federal income tax on your earnings would amount to $3,500. That leaves you with only $6,500 left. The amount you can withdraw is limited to the original contribution.
The $4,000 you take out of your earnings would be subject to taxes. You'd still owe $1,500 in taxes. You'd also lose half the earnings that you took out, as they would be subject to a second 50% tax (half of 40%). So even though you received $7,000 in Roth IRA contributions, you only received $4,000.
Two types of Roth IRAs are available: Roth and traditional. A traditional IRA allows for you to deduct pretax contributions of your taxable income. Your traditional IRA allows you to withdraw your entire contribution plus any interest. You can withdraw as much as you want from a traditional IRA.
Roth IRAs don't allow you deduct contributions. After you have retired, the full amount of your contributions and accrued interest can be withdrawn. Unlike a traditional IRA, there is no minimum withdrawal requirement. You don't need to wait until your 70 1/2 year old age before you can withdraw your contribution.
What is the best precious metal to invest in?

This question depends on how risky you are willing to take, and what return you want. Although gold has traditionally been considered a safe investment choice, it may not be the most profitable. For example, if your goal is to make quick money, gold may not suit you. Silver is a better investment if you have patience and the time to do it.
If you don't want to be rich fast, gold might be the right choice. However, silver might be a better option if you're looking for an investment that provides steady returns over long periods.
What are the fees associated with an IRA for gold?

$6 per month is the Individual Retirement Account Fee (IRA). This includes account maintenance fees and investment costs for your chosen investments.
You may have to pay additional fees if you want to diversify your portfolio. The type of IRA you choose will determine the fees. Some companies offer free check accounts, but charge monthly fee for IRA accounts.
A majority of providers also charge annual administration fees. These fees vary from 0% to 11%. The average rate is.25% per year. These rates are usually waived if you use a broker such as TD Ameritrade.
Statistics
External Links
How To
How to Buy Physical Gold in An IRA

An easy way to invest gold is to buy shares from gold-producing companies. But this investment method has many risks as there is no guarantee of survival. Even if they do survive, there is still the possibility of losing money to fluctuating gold prices.
An alternative option would be to buy physical gold itself. You will need to either open an online or bank account or simply buy gold from a reliable seller. This option has many advantages, including the ease of access (you don't have to deal with stock markets) and the ability of making purchases at low prices. It is also easier to check how much gold you have stored. The receipt will show exactly what you paid. You'll also know if taxes were not paid. You also have a lower chance of theft than stocks.
However, there are some disadvantages too. Bank interest rates and investment funds won't help you. You won't have the ability to diversify your holdings; you will be stuck with what you purchased. Finally, tax man may want to ask where you put your gold.
BullionVault.com offers more information on buying gold for an IRA.
—————————————————————————————————————————————————————————————-
By: Jamie Redman
Title: Bitcoin Soars to Become 11th Largest Global Asset, Nearing Berkshire Hathaway's Valuation
Sourced From: news.bitcoin.com/bitcoin-soars-to-become-11th-largest-global-asset-nearing-berkshire-hathaways-valuation/
Published Date: Fri, 10 Nov 2023 15:30:19 +0000