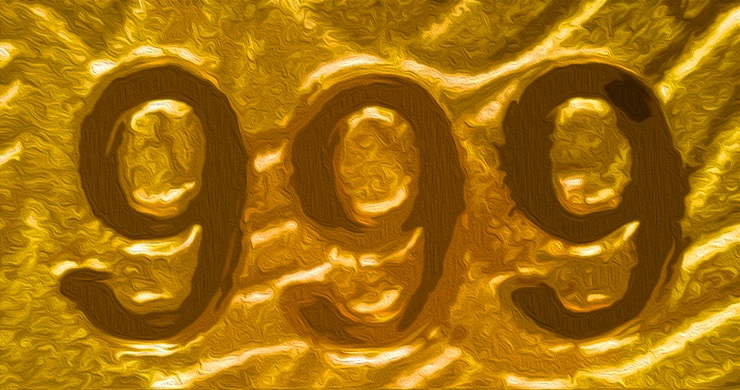 Fed Chair's Remarks Spark Debate on Interest Rates
Federal Reserve Chair Jerome Powell's recent remarks have ignited a discussion on the effectiveness of current interest rates in an uncertain economic climate. Despite strong growth in the gross domestic product, Powell expressed the Fed's cautious approach, stating that the central bank is not confident that its restrictive policies have been sufficient.
Jerome Powell's Candid Admission at IMF Event
At an event hosted by the International Monetary Fund (IMF) in Washington D.C., Jerome Powell candidly acknowledged the uncertainty surrounding the Fed's progress towards its 2 percent inflation goal. He mentioned that inflation has presented challenges, and the Fed is prepared to tighten policies further if necessary. Powell emphasized the Fed's commitment to controlling inflationary pressures and achieving the 2 percent target.
Market Reactions to Powell's Statements
Following Powell's hawkish sentiment, gold prices remained stable, while crypto assets displayed strength. Bitcoin (BTC) approached $38,000 in early morning trading before experiencing a decline. The four major U.S. benchmark indices all recorded losses, with the Russell 2000 seeing the largest drop at 1.57%. The Nasdaq declined by 0.94%, the Dow Jones lost 0.65%, and the S&P 500 decreased by 0.81%. The New York Stock Exchange (NYSE) closed 0.76% lower.
The Complex Nature of Inflationary Pressures
Powell shed light on the mysterious nature of the current inflationary period, which was initially triggered by unexpected shifts in demand and labor supply due to the Covid-19 pandemic. Despite a temporary decrease in core PCE inflation, Powell highlighted the persistent resurgence towards the end of 2021, exacerbated by a tight labor market and strong household demand, leading to inflationary tensions.
Powell insisted that monetary policy's response to higher prices resulting from adverse supply shocks should be cautious to avoid exacerbating unemployment. However, he also noted that aggressively responding to temporary price increases could create macroeconomic volatility without supporting price stability.
Market Impact on Treasury Notes
The 10-year Treasury note has been relatively stable, currently standing at 4.636, with a 0.98% increase over the last five days. Manish Kabra, a strategist at Societe Generale SA in London, commented that Powell's statement has shifted the trading consensus, suggesting that the U.S. 10-year yield has peaked for the year. Risk-assets that rallied in recent weeks are now reconsidering the potential impact if the U.S. 10-year yield returns to 5%.
What are your thoughts on the Fed chairman's recent speech? Share your opinions in the comments section below.
Frequently Asked Questions
What amount should I invest in my Roth IRA?

Roth IRAs are retirement accounts that allow you to withdraw your money tax-free. These accounts cannot be withdrawn until you turn 59 1/2. However, if you do decide to take out some of your contributions before then, there are specific rules you must follow. First, your principal (the deposit amount originally made) is not transferable. No matter how much money you contribute, you cannot take out more than was originally deposited to the account. If you are able to take out more that what you have initially contributed, you must pay taxes.
The second rule is that you cannot withdraw your earnings without paying income taxes. You will pay income taxes when you withdraw your earnings. For example, let's say that you contribute $5,000 to your Roth IRA every year. Let's say you earn $10,000 each year after contributing. The federal income tax on your earnings would amount to $3,500. So you would only have $6,500 left. Because you can only withdraw what you have initially contributed, this is all you can take out.
If you took $4,000 from your earnings, you would still owe taxes for the $1,500 remaining. You'd also lose half the earnings that you took out, as they would be subject to a second 50% tax (half of 40%). You only got back $4,000. Even though you were able to withdraw $7,000 from your Roth IRA,
There are two types if Roth IRAs: Roth and Traditional. Traditional IRAs allow for pre-tax deductions from your taxable earnings. Your traditional IRA allows you to withdraw your entire contribution plus any interest. There are no restrictions on the amount you can withdraw from a Traditional IRA.
Roth IRAs do not allow you to deduct your contributions. However, once you retire, you can withdraw your entire contribution plus accrued interest. There is no minimum withdrawal required, unlike a traditional IRA. You don't have to wait until you turn 70 1/2 years old before withdrawing your contribution.
Who holds the gold in a gold IRA?

An individual who has gold is considered to be a "form of money" by the IRS and subject to taxation.
You must have gold at least $10,000 and it must be stored for at the least five years in order to take advantage of this tax-free status.
Owning gold can also help protect against inflation and price volatility, but it doesn't make sense to hold gold if you're not going to use it.
If you plan to sell the gold one day, you will need to report its worth. This will affect how much capital gains tax you owe on cash you have invested.
A financial planner or accountant should be consulted to discuss your options.
Can the government steal your gold?

You own your gold and therefore the government cannot seize it. You worked hard to earn it. It belongs to your. This rule could be broken by exceptions. If you are convicted of fraud against the federal government, your gold can be forfeit. Also, if you owe taxes to the IRS, you can lose your precious metals. However, even if you don't pay your taxes, your gold can be kept as property of the United States Government.
Statistics
External Links
How To
Tips for Investing in Gold

Investing in Gold has become a very popular investment strategy. There are many benefits to investing in gold. There are many ways you can invest in gold. Some people choose to purchase gold coins physically, while some prefer to invest with gold ETFs.
Before you buy any type of gold, there are some things that you should think about.
First, you must check whether your country allows you to own gold. If your country allows you to own gold, then you are allowed to proceed. If not, you may want to consider purchasing gold from overseas.
The second thing you need to do is decide what type of gold coins you want. You have options: you can choose from yellow gold, white or rose gold.
Third, consider the cost of gold. Start small and move up. It is important to diversify your portfolio whenever you purchase gold. Diversifying your portfolio should be a priority, including stocks, bonds and real estate.
Lastly, you should never forget that gold prices change frequently. Keep an eye on current trends.
—————————————————————————————————————————————————————————————-
By: Jamie Redman
Title: Federal Reserve Chair Acknowledges Uncertainty Over Impact of Interest Rate Policies
Sourced From: news.bitcoin.com/fed-chair-powells-hawkish-tone-rattles-markets-as-inflation-concerns-persist/
Published Date: Fri, 10 Nov 2023 17:30:30 +0000