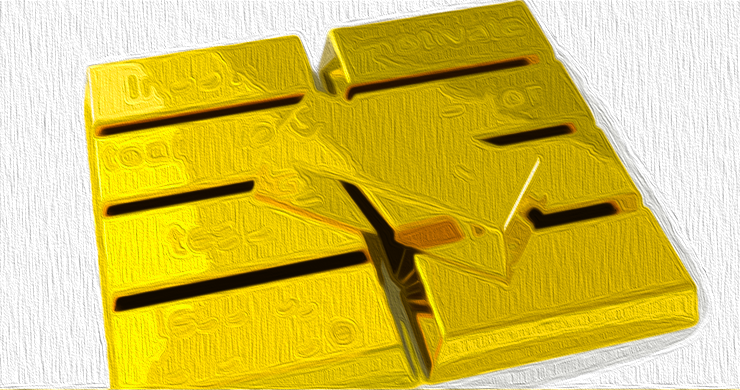 Star Atlas, a trailblazer in the integration of gaming and blockchain, has reached a significant milestone with the listing of its ATLAS token on LBank. This marks the beginning of an exciting new chapter for Star Atlas and has generated a surge of interest in the market, resulting in a 60% increase in the value of ATLAS since its lowest point. Investors and gamers alike are captivated by Star Atlas's innovative approach, leading to a growing sense of excitement and confidence.
The Visionary Roadmap
Star Atlas's recent appearance at the 2023 Breakpoint keynote showcased an ambitious roadmap that combines the thrill of gaming with the revolutionary capabilities of blockchain technology. This forward-thinking plan sets a new standard in the virtual gaming world, all powered by the Solana blockchain.
Revolutionizing the Gaming Experience
Over the past three years, Star Atlas has meticulously constructed its digital universe. The release of the Unreal Engine 5 game, now available on the Epic Games Store with version R2.1, marks a significant milestone. This version introduces not only solo gaming but also an exhilarating multiplayer dimension with dogfighting arenas. It seamlessly merges in-game NFT assets with its digital marketplace, enhancing the overall gaming experience.
Raising the Bar with R2.2
The upcoming R2.2 release promises to take the multiplayer gaming experience to new heights. It features competitive combat racing and groundbreaking on-chain features, such as blockchain-linked ship configuration and extensive mastery and XP systems. Star Atlas is setting a new standard in real-time multiplayer metaverse gaming, capable of accommodating up to 30,000 users simultaneously.
Expanding Beyond the MMO
Star Atlas's ambition extends beyond its Unreal Engine MMO world. With the introduction of Star Atlas: Golden Era, a browser-based strategy game fully integrated with the Solana blockchain, the gaming universe demonstrates its commitment to expanding across different platforms. This game enriches the metaverse experience with advanced guild systems and on-chain architecture.
Empowering Developers and Building Community
Recognizing the importance of community and collaboration, Star Atlas has implemented an open IP policy and a comprehensive build program for developers. This initiative has already inspired over 16,000 downloads of its development kits, fostering a community of innovation around the Star Atlas universe.
Building a Digital Nation-State
The project's keynote emphasized Star Atlas's broader vision: not just creating a game, but building a digital nation-state powered by a community-driven economy, all made possible by Solana's blockchain technology. The upcoming year will showcase significant progress towards this ambitious vision.
A Future Forged Together with LBank
The collaboration with LBank is pivotal in redefining the MMO metaverse experience. This partnership goes beyond supporting Star Atlas's roadmap; it signifies a future where gaming and blockchain seamlessly intertwine, opening up new realms of possibilities in the digital world. The journey of Star Atlas, strengthened by LBank, exemplifies the power of strategic partnerships in shaping the future of blockchain and gaming.
To learn more about STAR ATLAS, please visit:
Official Website: https://staratlas.com/
Contract: https://solscan.io/token/ATLASXmbPQxBUYbxPsV97usA3fPQYEqzQBUHgiFCUsXx
Twitter: https://twitter.com/staratlas
Discord: https://discord.gg/staratlas
YouTube: https://www.youtube.com/@StarAtlasGame
Game: http://labs.staratlas.com
Game Store: https://store.epicgames.com/en-US/p/star-atlas-bead34
Governance: https://govern.staratlas.com
Frequently Asked Questions
Should You Buy Gold?

Gold was considered a safety net for investors during times of economic turmoil in the past. Many people today are moving away from stocks and bonds to look at precious metals, such as gold, as a way to diversify their investments.
Although gold prices have shown an upward trend in recent years, they are still relatively low when compared to other commodities like oil and silver.
Some experts believe that this could change very soon. Experts believe that gold prices could skyrocket in the face of another global financial crisis.
They also point out that gold is becoming popular because of its perceived value and potential return.
Consider these things if you are thinking of investing in gold.
Consider whether you will actually need the money that you are saving for retirement. It's possible to save for retirement without putting your savings into gold. However, you can still save for retirement without putting your savings into gold.
Second, be sure to understand your obligations before you purchase gold. Each offer varying degrees of security and flexibility.
Don't forget that gold does not offer the same safety level as a bank accounts. You may lose your gold coins and never be able to recover them.
Do your research before you buy gold. Make sure to protect any gold you already own.
What precious metals could you invest in to retire?

Gold and silver are the best precious metal investments. They're both easy to buy and sell and have been around forever. They are a great way to diversify your portfolio.
Gold: This is the oldest form of currency that man has ever known. It is also extremely safe and stable. Because of this, it's considered a good way to preserve wealth during times of uncertainty.
Silver: Silver is a popular investment choice. It's a good choice for those who want to avoid volatility. Silver tends to move up, not down, unlike gold.
Platinum: A new form of precious metal, platinum is growing in popularity. It's resistant to corrosion and durable, similar to gold and silver. It is, however, more expensive than its competitors.
Rhodium – Rhodium is used to make catalytic conversions. It is also used to make jewelry. It's also relatively inexpensive compared to other precious metals.
Palladium: Palladium is similar to platinum, but it's less rare. It's also less expensive. It is a preferred choice among investors who are looking to add precious materials to their portfolios.
How Much of Your IRA Should Be Made Up Of Precious Metals

You should remember that precious metals are not only for the wealthy. You don't need to be rich to make an investment in precious metals. You can actually make money without spending a lot on gold or silver investments.
You might think about buying physical coins such a bullion bar or round. Also, you could buy shares in companies producing precious metals. Your retirement plan provider may offer an IRA rollingover program.
Regardless of your choice, you'll still benefit from owning precious metals. These metals are not stocks, but they can still provide long-term growth.
They also tend to appreciate over time, unlike traditional investments. So, if you decide to sell your investment down the road, you'll likely see more profit than you would with traditional investments.
Statistics
External Links
How To
Guidelines for Gold Roth IRA

The best way to invest for retirement is by starting early. You should start as soon as you are eligible (usually at age 50) and continue saving throughout your career. You must contribute enough each year to ensure that you have adequate growth.
You also want to take advantage of tax-free opportunities such as a traditional 401(k), SEP IRA, or SIMPLE IRA. These savings vehicles allow you to make contributions without paying taxes on earnings until they are withdrawn from the account. This makes them a great choice for people who don't have access employer matching funds.
Savings should be done consistently and regularly over time. If you aren't contributing the maximum amount permitted, you could miss out on tax benefits.
—————————————————————————————————————————————————————————————-
By: Media
Title: Star Atlas: A New Era in Gaming and Blockchain
Sourced From: news.bitcoin.com/star-atlas-a-new-era-in-gaming-and-blockchain/
Published Date: Fri, 17 Nov 2023 12:00:24 +0000