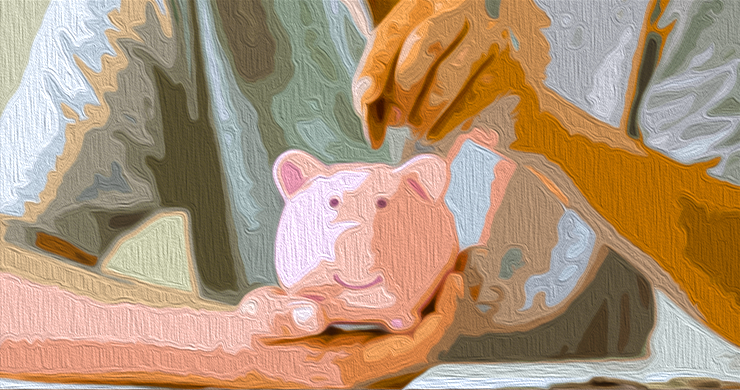 Moody's Revises US Credit Outlook to 'Negative'
The credit agency Moody's has downgraded the United States credit outlook from 'stable' to 'negative'. This decision comes as a result of concerns over persistent large fiscal deficits and diminishing debt affordability. Moody's revision follows a previous downgrade by Fitch and reflects ongoing apprehension among investors regarding federal spending and political discord.
Biden Administration Challenges Moody's View
The Biden administration is challenging Moody's revised outlook, emphasizing the alleged strength of the U.S. economy and the government's commitment to fiscal health. This assessment by Moody's has significant implications in the political sphere, intensifying scrutiny on Biden's team as they navigate a complex fiscal environment. Recent polls indicate that former President Donald Trump is leading President Joe Biden in various crucial swing states.
"Any significant policy response to address the declining fiscal strength is unlikely until 2025 due to the reality of the political calendar next year," stated Moody's senior vice president William Foster during an interview with Reuters.
Fed Chairman and Treasury Department Disagree with Moody's Assessment
Moody's credit assessment closely follows a hawkish speech by Fed Chairman Jerome Powell in Washington, where he expressed doubts about the adequacy of the Federal Reserve's policy actions. Deputy Treasury Secretary Wally Adeyemo stated that the Treasury Department disagrees with Moody's latest revision.
"While Moody's maintains the United States' Aaa rating in their statement, we disagree with the shift to a negative outlook. The American economy remains strong, and Treasury securities are the world's leading safe and liquid asset," said Adeyemo.
Investor Response and Political Fallout
Despite Adeyemo's remarks, the government's recent 30-year Treasury auction performed poorly, with investors describing the bid-to-cover ratio and the yield concession as disappointing. White House spokeswoman Karine Jean-Pierre attributed Moody's downgrade to Republicans, stating that the negative rating is "yet another consequence of congressional Republican extremism and dysfunction."
What are your thoughts on Moody's downgrading the U.S. credit score to negative? Feel free to share your opinions in the comments section below.
Frequently Asked Questions
Should You Buy or Sell Gold?

Gold was a safe investment option for those who were in financial turmoil. Many people are now turning their backs on traditional investments like stocks and bonds, and instead look to precious metals like Gold.
While gold prices have been rising in recent years they are still low relative to other commodities, such as silver and oil.
Experts think this could change quickly. According to them, gold prices could soar if there is another financial crisis.
They also point out that gold is becoming popular because of its perceived value and potential return.
These are some things you should consider when considering gold investing.
The first thing to do is assess whether you actually need the money you're putting aside for retirement. It's possible to save for retirement without putting your savings into gold. That said, gold does provide an additional layer of protection when you reach retirement age.
Second, be sure to understand your obligations before you purchase gold. Each type offers varying levels and levels of security.
Finally, remember that gold doesn't offer the same level of safety as a bank account. It is possible to lose your gold coins.
Don't buy gold unless you have done your research. You should also ensure that you do everything you can to protect your gold.
What is the cost of gold IRA fees

Six dollars per month is the fee for an Individual Retirement Account (IRA). This fee covers account maintenance fees, as well any investment costs that may be associated with your investments.
To diversify your portfolio you might need to pay additional charges. The fees you pay will vary depending on the type of IRA that you choose. Some companies offer free checking, but charge monthly fees for IRAs.
A majority of providers also charge annual administration fees. These fees range from 0% to 1%. The average rate for a year is.25%. These rates are usually waived if you use a broker such as TD Ameritrade.
Can I hold a gold ETF in a Roth IRA?

A 401(k) plan may not offer this option, but you should consider other options, such as an Individual Retirement Account (IRA).
Traditional IRAs allow contributions from both the employer and employee. A Employee Stock Ownership Plan, or ESOP, is another way to invest publicly traded companies.
An ESOP is a tax-saving tool because employees have a share of company stock as well as the profits that the business generates. The tax rate on money that is invested in an ESOP is lower than if it was held in the employees' hands.
Also available is an Individual Retirement Annuity. With an IRA, you make regular payments to yourself throughout your lifetime and receive income during retirement. Contributions to IRAs can be made without tax.
Statistics
External Links
How To
Investing In Gold vs. Investing In Stocks

This might make it seem very risky to invest gold as an investment tool. The reason behind this is that many people believe that gold is no longer profitable to invest in. This belief arises because most people believe that the global economy is driving down gold prices. They believe they would lose their money if they invested gold. In reality, though, gold investment can offer significant benefits. Let's take a look at some of the benefits.
Gold is one of the oldest forms of currency known to man. There are thousands of records that show gold was used over the years. It has been used as a store for value by people all over the globe. It's still used by countries like South Africa as a method of payment.
When deciding whether to invest in gold, the first thing you need to do is to decide what price per gram you are willing to pay. If you're interested in buying gold bullion, it is crucial that you decide how much per gram. If you don't know what the current market price is, you can always call a local jewelry store and ask them their opinion.
It's also important to note that, although gold prices are down in recent months, the costs of producing it have risen. Although the price of gold has dropped, production costs have not.
You should also consider the amount of your intended purchase when considering whether you should buy or not. For example, if you only intend to purchase enough to cover your wedding rings, it probably makes sense to hold off on buying any gold. However, if you are planning on doing so for long-term investments, then it is worth considering. If you sell your gold for more than you paid, you can make a profit.
We hope this article helped you to gain a better appreciation of gold as a tool for investment. We strongly recommend that you research all available options before making any decisions. Only then can you make informed decisions.
—————————————————————————————————————————————————————————————-
By: Jamie Redman
Title: Moody's Downgrades US Credit Rating to 'Negative' on Fiscal Deficits and Debt Concerns
Sourced From: news.bitcoin.com/moodys-downgrades-us-credit-rating-to-negative-on-fiscal-deficits-and-debt-concerns/
Published Date: Sat, 11 Nov 2023 17:30:33 +0000