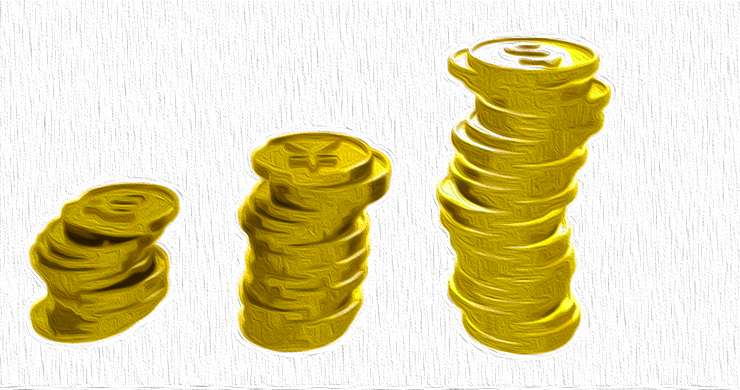 A Market Downturn: Understanding the Situation
The past couple of weeks have been challenging for investors across various markets. Stocks, bonds, and even gold have experienced significant decreases in value, with gold prices dropping by over $100.
Naturally, people have been looking for answers – trying to understand the reasons behind this decline. To shed some light on the situation, we turned to Chris Vermeulen, an expert from Technical Traders, who provided us with valuable insight into the market activity.
Chris Vermeulen's Perspective
According to Chris Vermeulen, the recent decline in gold prices shouldn't come as a surprise. He believes that there is no need to worry, as this drop has actually created an exceptional opportunity for investors.
While we don't want to reveal too much and spoil Chris's analysis for you, we highly recommend that you take a moment, grab a cup of coffee, and delve into this brief interview. We're eager to hear your thoughts on Chris's take on the current gold price situation, as well as the performance of oil and bitcoin in recent times.
Understanding the Gold Prices
Let's take a closer look at the gold prices for better comprehension:
Date: 02-10-2023
AM/PM LBMA Fix Prices (USD, GBP, EUR): 1831.85 / 1833.05, 1504.86 / 1509.70, 1737.88 / 1742.13
Date: 29-09-2023
AM/PM LBMA Fix Prices (USD, GBP, EUR): 1871.60 / 1870.50, 1528.16 / 1531.38, 1764.54 / 1768.18
Date: 28-09-2023
AM/PM LBMA Fix Prices (USD, GBP, EUR): 1874.10 / 1873.55, 1537.70 / 1535.94, 1780.02 / 1775.19

Date: 27-09-2023
AM/PM LBMA Fix Prices (USD, GBP, EUR): 1895.55 / 1887.30, 1560.99 / 1554.19, 1795.65 / 1793.69
Date: 26-09-2023
AM/PM LBMA Fix Prices (USD, GBP, EUR): 1912.30 / 1907.05, 1569.23 / 1565.50, 1803.87 / 1800.45
Date: 25-09-2023
AM/PM LBMA Fix Prices (USD, GBP, EUR): 1922.55 / 1924.85, 1573.22 / 1575.68, 1808.74 / 1814.94
Date: 22-09-2023
AM/PM LBMA Fix Prices (USD, GBP, EUR): 1926.20 / 1927.35, 1573.32 / 1569.44, 1810.82 / 1807.08
Date: 21-09-2023
AM/PM LBMA Fix Prices (USD, GBP, EUR): 1923.40 / 1915.00, 1563.53 / 1561.30, 1804.53 / 1799.33
Date: 20-09-2023
AM/PM LBMA Fix Prices (USD, GBP, EUR): 1930.15 / 1943.35, 1560.14 / 1566.53, 1804.69 / 1811.98
Invest in Gold with Confidence
If you are considering investing in gold, it is wise to buy gold coins and bars and store them in secure vaults. GoldCore provides vaulting solutions in the safest jurisdictions such as Switzerland, London, and Singapore.
Switzerland, in particular, has maintained its reputation as a safe-haven jurisdiction for owning precious metals. If you would like to learn more about storing gold in Switzerland, we recommend accessing our highly popular guide, the Essential Guide to Storing Gold in Switzerland.
Stay Informed with GoldCore
Don't miss out on the latest market updates. Sign up for GoldCore's award-winning market updates and receive valuable insights directly to your inbox. Stay informed and make informed investment decisions in the ever-changing world of precious metals.
We value your opinion and are eager to hear your thoughts on Chris Vermeulen's analysis of the gold price situation and the current performance of oil and bitcoin. Feel free to share your perspective with us.
For more news and updates on gold, visit GoldCore News – your source for all things related to gold.
Frequently Asked Questions
Is it possible to hold a gold ETF within a Roth IRA

This option may not be available in a 401(k), but you should look into other options such as an Individual Retirement account (IRA).
A traditional IRA allows contributions from both employee and employer. Another way to invest in publicly traded companies is through an Employee Stock Ownership Plan.
An ESOP provides tax advantages because employees share ownership of company stock and profits the business generates. The money invested in the ESOP is then taxed at lower rates than if it were held directly in the hands of the employee.
A Individual Retirement Annuity (IRA), is also available. An IRA allows you to make regular payments throughout your life and earn income in retirement. Contributions to IRAs will not be taxed
Can I buy gold using my self-directed IRA

While you can purchase gold from your self-directed IRA (or any other brokerage firm), you must first open a brokerage account such as TD Ameritrade. If you already have a retirement account, funds can be transferred to it.
Individuals can contribute as much as $5,500 per year ($6,500 if married filing jointly) to a traditional IRA. Individuals can contribute up $1,000 per annum ($2,000 if they are married and jointly) directly to a Roth IRA.
If you do decide to invest in gold, you'll want to consider purchasing physical bullion rather than investing in futures contracts. Futures contracts can be described as financial instruments that are determined by the gold price. They allow you to speculate on future prices without owning the metal itself. You can only hold physical bullion, which is real silver and gold bars.
How much should precious metals be included in your portfolio?

This question can only be answered if we first know what precious metals are. Precious metals refer to elements with a very high value relative other commodities. This makes them extremely valuable for trading and investing. Gold is by far the most common precious metal traded today.
There are however many other types, including silver, and platinum. The price for gold is subject to fluctuations, but stays relatively stable in times of economic turmoil. It is not affected by inflation or deflation.
All precious metals prices tend to rise with the overall market. That said, they do not always move in lockstep with each other. If the economy is struggling, the gold price tends to rise, while the prices for other precious metals tends to fall. Investors expect lower interest rate, making bonds less appealing investments.
However, when an economy is strong, the reverse effect occurs. Investors favor safe assets like Treasury Bonds, and less precious metals. Since these are scarce, they become more expensive and decrease in value.
Diversifying across precious metals is a great way to maximize your investment returns. Because precious metals prices are subject to fluctuations, it is best to invest across multiple precious metal types, rather than focusing on one.
Should you open a Precious Metal IRA

Before opening an IRA, it is important to understand that precious metals aren't covered by insurance. There are no ways to recover the money you lost in an investment. This includes investments that have been damaged by fire, flooding, theft, and so on.
Protect yourself against this type of loss by investing in physical gold or silver coins. These items have been around thousands of years and are irreplaceable. If you were to sell them today, you would likely receive more than what you paid for them when they were first minted.
When opening an IRA account, make sure you choose a reputable company offering competitive rates and high-quality products. You should also consider using a third party custodian to protect your assets and give you access at any time.
If you decide to open an account, remember that you won't see any returns until after you retire. Remember the future.
How to Open a Precious Metal IRA

The first step is to decide if you want an Individual Retirement Account (IRA). Once you have decided to open an Individual Retirement Account (IRA), you will need to complete Form 806. You will then need to complete Form 5204 in order to determine which type IRA you are eligible. This form should not be completed more than 60 days after the account is opened. You can then start investing once you have this completed. You can also contribute directly to your paycheck via payroll deduction.
For a Roth IRA you will need to complete Form 8903. Otherwise, it will be the same process as an ordinary IRA.
To be eligible to have a precious metals IRA you must meet certain criteria. You must be at least 18 years of age and have earned income to qualify for a precious metals IRA. Your annual earnings cannot exceed $110,000 ($220,000 if you are married and file jointly) for any tax year. Additionally, you must make regular contributions. These rules apply regardless of whether you are contributing directly to your paychecks or through your employer.
You can use a precious-metals IRA to purchase gold, silver and palladium. But, you'll only be able to purchase physical bullion. This means you won't be able to trade stocks and bonds.
To invest directly in precious metals companies, you can also use precious metals IRA. This option may be offered by some IRA providers.
There are two main drawbacks to investing through an IRA in precious metallics. First, they are not as liquid or as easy to sell as stocks and bonds. It's also more difficult to sell them when they are needed. Second, they don't generate dividends like stocks and bonds. You'll lose your money over time, rather than making it.
How much should your IRA include precious metals

You should remember that precious metals are not only for the wealthy. It doesn't matter how rich you are to invest in precious metals. You can actually make money without spending a lot on gold or silver investments.
You might also be interested in buying physical coins, such bullion rounds or bars. You could also buy shares in companies that produce precious metals. Or, you might want to take advantage of an IRA rollover program offered by your retirement plan provider.
You'll still get the benefit of precious metals no matter which country you live in. These metals are not stocks, but they can still provide long-term growth.
And, unlike traditional investments, their prices tend to rise over time. You'll probably make more money if your investment is sold down the line than traditional investments.
Which precious metal is best to invest in?

Answering this question will depend on your willingness to take some risk and the return you seek. Although gold has traditionally been considered a safe investment choice, it may not be the most profitable. For example, if you need a quick profit, gold may not be for you. If you have time and patience, you should consider investing in silver instead.
If you're not looking to make quick money, gold is probably your best choice. Silver might be a better investment option if steady returns are desired over a long period of time.
Statistics
External Links
How To
A growing trend: Gold IRAs

As investors seek to diversify their portfolios while protecting themselves from inflation, the trend towards gold IRAs is on the rise.
Owners of the gold IRA can use it to invest in physical bars and bullion gold. This IRA can be used to grow your wealth tax-free and is an alternative option to stocks and bonds.
An investor can use a gold IRA to manage their assets and not worry about market volatility. The gold IRA can be used to protect against inflation or other potential problems.
Physical gold is also a great investment option, as it has unique properties like durability, portability, divisibility, and portability.
Additional benefits of the gold IRA include the ability to quickly pass ownership to heirs. Additionally, the IRS does not consider gold a money or a commodity.
This means that investors who are looking for financial safety and security are becoming more interested in the gold IRA.
—————————————————————————————————————————————————————————————-
By: Dave Russell
Title: Gold Prices Drop: Understanding the Market Activity
Sourced From: news.goldcore.com/gold-down-100-this-really-shouldnt-be-a-surprise/
Published Date: Wed, 04 Oct 2023 08:55:28 +0000