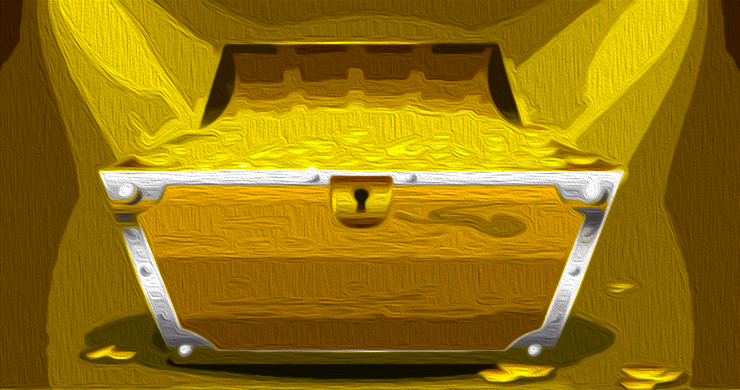 The Bankman-Fried Saga Unveiled
Federal prosecutor Nicolas Roos made a compelling case this week, accusing Sam Bankman-Fried, the CEO of cryptocurrency exchange FTX, of stealing billions from customers and engaging in a web of lies to cover up his actions. In his closing argument, Roos painted a vivid picture of Bankman-Fried's deceit, which eventually crumbled, leaving numerous victims in its wake.
A Year of Unprocessed Withdrawal Requests
According to prosecutor Roos, nearly a year ago, FTX customers attempted to withdraw their funds, only to find their requests unprocessed. It was later revealed that FTX had gone bankrupt, with a staggering $10 billion missing. Roos presented this information to the court on November 1, 2023, and his closing argument was subsequently published by Matthew Russell Lee from the Inner City Press.
A Pyramid of Deceit
Roos contended that Bankman-Fried utilized customer funds to cover various expenses, including property purchases and political donations. He described Bankman-Fried's actions as a "pyramid of deceit" that eventually collapsed under the weight of its own lies. According to Roos, Bankman-Fried was fully aware that his actions were wrong but believed he could avoid the consequences.
A Secret System and Stolen Funds
The prosecutor revealed that Bankman-Fried had established a covert system that allowed his company, Alameda Research, to use FTX customer funds without any liquidation risk. Roos condemned this practice as outright theft and fraud. Moreover, he accused Bankman-Fried of repeatedly lying under oath during the trial, struggling to recall even the most basic details about his own business. Roos stated:
"He took the stand for three days and lied. To ignore all the evidence, you would have to believe his lies."
Questionable Investments and Fraudulent Actions
Roos outlined how Bankman-Fried allegedly used FTX customer funds to repurchase FTX stock and acquire luxury properties, despite warnings from his subordinates. The prosecutor also accused Bankman-Fried of deliberately omitting negative information from balance sheets sent to investors and lenders, characterizing these actions as fraudulent. Roos added:
"He gambled with the money. He was stealing."
A Rejected Defense and False Excuses
Roos emphatically dismissed Bankman-Fried's claims of acting in good faith, pointing to deleted communications and the CEO's own admission of acknowledging issues but proceeding regardless. The prosecutor also criticized Bankman-Fried's explanations regarding margin lending, stating that customers had to actively opt into these programs. In his concluding remarks, Roos urged the jury to let the evidence prevail over Bankman-Fried's deceptive storytelling, emphasizing:
"He lied. He is guilty. Reach that verdict: that he is guilty."
Share Your Thoughts
What are your thoughts on the federal prosecutor's closing arguments against Sam Bankman-Fried? Feel free to share your opinions and insights in the comments section below.
Frequently Asked Questions
Should You Invest in gold for Retirement?

The answer will depend on how many dollars you have saved so far and whether you had gold as an investment option at the time. If you are unsure of which option to invest in, consider both.
Not only is it a safe investment but gold can also provide potential returns. This makes it a worthwhile choice for retirees.
Although most investments promise a fixed rate of return, gold is more volatile than others. As a result, its value changes over time.
This doesn't mean that you should not invest in gold. It is important to consider the fluctuations when planning your portfolio.
Another advantage of gold is its tangible nature. Gold is more convenient than bonds or stocks because it can be stored easily. It can be easily transported.
You can always access your gold if it is stored in a secure place. Physical gold is not subject to storage fees.
Investing in gold can help protect against inflation. You can hedge against rising costs by investing in gold, which tends to rise alongside other commodities.
A portion of your savings can be invested in something that doesn't go down in value. Gold usually rises when stocks fall.
Another benefit to investing in gold? You can always sell it. Like stocks, you can sell your position anytime you need cash. It doesn't matter if you are retiring.
If you do decide to invest in gold, make sure to diversify your holdings. Don't place all your eggs in the same basket.
Don't buy too many at once. Start with just a few drops. You can add more as you need.
Remember, the goal here isn't to get rich quickly. Instead, the goal is to accumulate enough wealth that you don't have to rely on Social Security.
While gold may not be the best investment, it can be a great addition to any retirement plan.
Should You Buy Gold?

Gold was considered a safety net for investors during times of economic turmoil in the past. Today, many people are looking to precious metals like gold and avoiding traditional investments like bonds and stocks.
The gold price has been in an upward trend for the past few years, but it remains relatively low compared with other commodities like silver or oil.
Experts think this could change quickly. Experts predict that gold prices will rise sharply in the wake of another global financial collapse.
They also noted that gold is growing in popularity because of its perceived value as well as potential return.
These are some things you should consider when considering gold investing.
Consider whether you will actually need the money that you are saving for retirement. It's possible to save for retirement without putting your savings into gold. Gold does offer an extra layer of protection for those who reach retirement age.
Second, ensure you fully understand the risks involved in buying gold. Each offer varying degrees of security and flexibility.
Don't forget that gold does not offer the same safety level as a bank accounts. Losing your gold coins could result in you never being able to retrieve them.
You should do your research before buying gold. And if you already own gold, ensure you're doing everything possible to protect it.
Is buying gold a good retirement plan?

Buying gold as an investment may not seem very appealing at first glance, but when you consider how much people spend on average on gold per year worldwide, it becomes worth considering.
Physical bullion is the most popular method of investing in gold. There are other ways to invest gold. Research all options carefully and make an informed decision about what you desire from your investments.
If you don't have the funds to invest in safe places, such as a safe deposit box or mining equipment companies, buying shares of these companies might be a better investment. If you are looking for cash flow from your investment, buying gold stocks will work well.
You also can put your money into exchange-traded funds (ETFs), which essentially give you exposure to the price of gold by holding gold-related securities instead of actual gold. These ETFs typically include stocks from gold miners, precious metallics refiners, commodity trading companies, and other commodities.
What is a Precious Metal IRA and How Can You Benefit From It?

A precious metal IRA lets you diversify your retirement savings to include gold, silver, palladium, rhodium, iridium, osmium, osmium, rhodium, iridium and other rare metallics. These precious metals are extremely rare and valuable. These are good investments for your cash and will help you protect yourself from economic instability and inflation.
Bullion is often used to refer to precious metals. Bullion refers only to the actual metal.
Bullion can be bought via various channels, such as online retailers, large coin dealers and grocery stores.
A precious metal IRA lets you invest in bullion direct, instead of purchasing stock. This ensures that you will receive dividends each and every year.
Precious metal IRAs are not like regular IRAs. They don't need paperwork and don't have to be renewed annually. Instead, you only pay a small percentage on your gains. Additionally, you have access to your funds at no cost whenever you need them.
What precious metal is best for investing?

This question depends on how risky you are willing to take, and what return you want. Gold is a traditional haven investment. However, it is not always the most profitable. For example, if you need a quick profit, gold may not be for you. Silver is a better investment if you have patience and the time to do it.
If you don't care about getting rich quickly, gold is probably the way to go. Silver may be a better option for investors who want long-term steady returns.
Statistics
External Links
How To
How to keep physical gold in an IRA

The most obvious way to invest in gold is by buying shares from companies producing gold. But this investment method has many risks as there is no guarantee of survival. If they survive, there's still the risk of losing money due to fluctuations in the price of gold.
The alternative is to buy physical gold. You'll need to open a bank account, buy gold online from a trusted seller, or open an online bullion trading account. This option has many advantages, including the ease of access (you don't have to deal with stock markets) and the ability of making purchases at low prices. It's also easy to see how many gold you have. You'll get a receipt showing exactly what you paid, so you'll know if any taxes were missed. You are also less likely to be robbed than investing in stocks.
However, there are disadvantages. You won't get the bank's interest rates or investment money. Additionally, you won't be able diversify your holdings. You will remain with the same items you bought. Finally, the tax man might ask questions about where you've put your gold!
BullionVault.com has more information about how to buy gold in an IRA.
—————————————————————————————————————————————————————————————-
By: Jamie Redman
Title: FTX Boss Sam Bankman-Fried Accused of Stealing Billions from Customers and Lying About It
Sourced From: news.bitcoin.com/prosecutor-ftx-boss-sam-bankman-fried-stole-billions-from-customers-lied-about-it/
Published Date: Thu, 02 Nov 2023 20:00:05 +0000