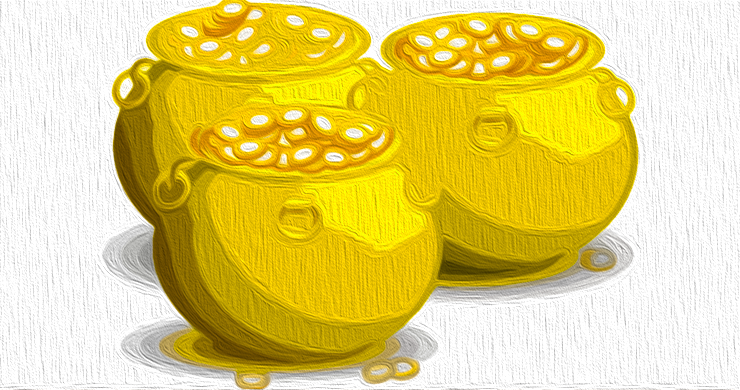 Introduction
Robin Linus, the creator of BitVM, a computing construct built on the Bitcoin blockchain, has recently released a white paper titled "Bitstream." This paper presents a system that aims to revolutionize the economic structure of file storage by introducing a usage-based model that rewards server contributions with bitcoin payments.
Overhauling Data Hosting with Bitstream
The Bitstream white paper, authored by blockchain programmer Robin Linus, introduces a method where servers receive direct payments in bitcoin for each file download they facilitate. This system addresses the existing imbalance in hosting economics, aligning server profit with content demand.
A New Model for Server Compensation
The white paper explains that servers are compensated for their service to the network, which involves the distribution of files. The Bitstream system creates a directory of accountable servers, allowing clients to choose the most suitable option for their needs.
Swift Microtransactions through Bitcoin
The Bitstream system leverages Bitcoin's payment channels, including technologies like the Lightning Network, Liquid, Chaumian ecash, Fedimint, or Cashu, to enable fast microtransactions for file access.
Enhancing Security through Encryption
The white paper highlights the server's encryption of files, ensuring that any mismatch during decryption can be detected by the client through a compact fraud proof. Additionally, a bond contract guarantees that the client receives the exact file or can penalize the server for non-compliance.
Verifying File Accuracy with Merkle Trees
Bitstream utilizes a Merkle tree for file verification, promoting both the uniqueness and security of hosted data. By breaking down files into hashed components, the system can quickly confirm the accuracy of the content being transferred.
Encryption Method for Uncompromising Security
Bitstream employs a straightforward encryption method using the one-time pad cipher, which ensures uncompromising security through bitwise XOR operations. If the encrypted file fails to decrypt correctly, the client can derive a succinct fraud proof.
Reactions to the Bitstream White Paper
After the publication of the white paper, there were mixed reactions from the community. While some were enthusiastic about the proposed system, others expressed skepticism. However, the potential impact of Bitstream on file hosting remains to be seen.
Conclusion
The Bitstream white paper presents an innovative system for decentralized file hosting that utilizes bitcoin payments to incentivize server contributions. By aligning server profit with content demand, Bitstream aims to disrupt the traditional file storage economy. The practical application of this system will be closely watched by the industry.
What are your thoughts on the Bitstream white paper? Share your opinions in the comments section below.
Frequently Asked Questions
How is gold taxed within an IRA?

The tax on the sale of gold is based on its fair market value when sold. You don't have tax to pay when you buy or sell gold. It is not income. If you sell it later you will have a taxable profit if the price goes down.
As collateral for loans, gold is possible. Lenders seek to get the best return when you borrow against your assets. This often means selling gold. The lender might not do this. They might keep it. Or they might decide to resell it themselves. Either way, you lose potential profit.
So to avoid losing money, you should only lend against your gold if you plan to use it as collateral. It is better to leave it alone.
Can I keep a Gold ETF in a Roth IRA

You may not have this option with a 401(k), however, you might want to consider other options, like an Individual retirement account (IRA).
An IRA traditional allows both employees and employers to contribute. Another option is to invest in publicly traded corporations with an Employee Stockownership Plan (ESOP).
An ESOP provides tax advantages because employees share ownership of company stock and profits the business generates. The money in the ESOP can then be subject to lower tax rates than if the money were in the individual's hands.
A Individual Retirement Annuity is also possible. An IRA allows for you to make regular income payments during your life. Contributions to IRAs don't have to be taxable
What is the Performance of Gold as an Investment?

The supply and the demand for gold determine how much gold is worth. Interest rates also have an impact on the price of gold.
Gold prices are volatile due to their limited supply. Additionally, physical gold can be volatile because it must be stored somewhere.
Which precious metals are best to invest in retirement?

Silver and gold are two of the most valuable precious metals. Both are easy to sell and can be bought easily. They are a great way to diversify your portfolio.
Gold: This is the oldest form of currency that man has ever known. It's stable and safe. Because of this, it's considered a good way to preserve wealth during times of uncertainty.
Silver: Investors have always loved silver. It's an ideal choice for those who prefer to avoid volatility. Silver, unlike gold, tends not to go down but up.
Platinum: A new form of precious metal, platinum is growing in popularity. It is very durable and resistant against corrosion, much like silver and gold. It is, however, more expensive than its competitors.
Rhodium – Rhodium is used to make catalytic conversions. It is also used as a jewelry material. And, it's relatively cheap compared to other types of precious metals.
Palladium: Palladium is similar to platinum, but it's less rare. It's also much more affordable. It's a popular choice for investors who want to add precious metals into their portfolios.
Who owns the gold in a Gold IRA?

The IRS considers an individual who owns gold as holding "a form of money" subject to taxation.
This tax-free status is only available to those who have owned at least $10,000 of gold and have kept it for at minimum five years.
While gold may be a great investment to help prevent inflation and volatility in the market, it's not wise to keep it if you won't use it.
If you plan on selling the gold someday, you'll need to report its value, which could affect how much capital gains taxes you owe when you cash in your investments.
You should consult a financial planner or accountant to see what options are available to you.
How much money should my Roth IRA be funded?

Roth IRAs let you save tax on retirement by allowing you to deposit your own money. You can't withdraw money from these accounts before you reach the age of 59 1/2. You must adhere to certain rules if you are going to withdraw any of your contributions prior. First, your principal (the original deposit amount) cannot be touched. No matter how much money you contribute, you cannot take out more than was originally deposited to the account. You must pay taxes on the difference if you want to take out more than what you initially contributed.
The second rule states that income taxes must be paid before you can withdraw earnings. So, when you withdraw, you'll pay taxes on those earnings. Let's take, for example, $5,000 in annual Roth IRA contributions. In addition, let's assume you earn $10,000 per year after contributing. Federal income taxes would apply to the earnings. You would be responsible for $3500 You would have $6,500 less. Since you're limited to taking out only what you initially contributed, that's all you could take out.
You would still owe tax on $1,500 if you took out $4,000 of your earnings. You would also lose half of your earnings because they are subject to another 50% tax (half off 40%). Even though you had $7,000 in your Roth IRA account, you only received $4,000.
Two types of Roth IRAs are available: Roth and traditional. Traditional IRAs allow you to deduct pretax contributions from your taxable income. Your traditional IRA allows you to withdraw your entire contribution plus any interest. There are no restrictions on the amount you can withdraw from a Traditional IRA.
A Roth IRA doesn't allow you to deduct your contributions. However, once you retire, you can withdraw your entire contribution plus accrued interest. Unlike a traditional IRA, there is no minimum withdrawal requirement. You don't need to wait until your 70 1/2 year old age before you can withdraw your contribution.
Statistics
External Links
How To
Tips to Invest in Gold

One of the most sought-after investment strategies is investing in gold. There are many advantages to investing in Gold. There are many ways you can invest in gold. Some people choose to purchase gold coins physically, while some prefer to invest with gold ETFs.
You should consider some things before you decide to purchase any type of gold.
First, you must check whether your country allows you to own gold. If the answer is yes, you can go ahead. Otherwise, you can look into buying gold from abroad.
The second thing you need to do is decide what type of gold coins you want. You have the option of choosing yellow, white, or rose gold.
Third, consider the cost of gold. It is better to start small, and then work your way up. When purchasing gold, diversify your portfolio. Diversify your investments in stocks, bonds or real estate.
Don't forget to keep in mind that gold prices often change. It is important to stay up-to-date with the latest trends.
—————————————————————————————————————————————————————————————-
By: Jamie Redman
Title: Bitstream White Paper Proposes Bitcoin Payments to Disrupt File Storage Economy
Sourced From: news.bitcoin.com/bitstream-white-paper-proposes-bitcoin-payments-to-disrupt-file-storage-economy/
Published Date: Sun, 12 Nov 2023 07:30:30 +0000