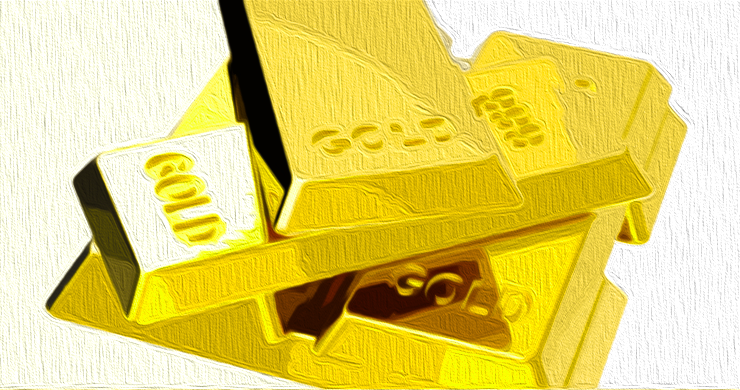 Bitcoin.com Announces Launch of VERSE Token on Polygon Network
Bitcoin.com, a trailblazer in democratizing cryptocurrency access, is excited to unveil its VERSE token on the Polygon PoS chain. This groundbreaking move follows the first-ever direct vote by the Verse community, showcasing Bitcoin.com's dedication to community-driven decision-making and embracing the concept of decentralization.
Verse Community Chooses Polygon for Launch
The decision to launch on Polygon perfectly aligns with Bitcoin.com's mission to enhance economic freedom through blockchain technology. Polygon is renowned for its low-fee, high-speed transaction architecture, making it the ideal platform for trading, DeFi, web3 games, and more. This strategic move will expand the range of use cases for VERSE, welcoming more participants into the thriving ecosystem.
Empowering Community Governance
Bitcoin.com extends its gratitude to the Bitcoin.com Verse community for actively participating in this pivotal decision-making process. The overwhelming 71.67% vote in favor of launching VERSE on Polygon demonstrates the community's commitment to decentralization and self-governance.
Dennis Jarvis, CEO of Bitcoin.com, stated, "This is more than just a technology play; it's a leap towards fulfilling our mission of democratizing financial freedom. We're incredibly excited about the new opportunities that launching on Polygon will bring to our community, and we're thankful for the strong show of support in our first-ever direct vote."
Upcoming Steps
Bitcoin.com is currently in the advanced stages of integrating VERSE with the Polygon network and will soon release updates. The community is encouraged to stay engaged as more exciting community votes are planned.
About Bitcoin.com
Bitcoin.com is dedicated to providing everyday people with access to a world of limitless opportunities for personal prosperity. Since 2015, Bitcoin.com has been a global leader in introducing newcomers to cryptocurrency, offering educational materials, objective news, and user-friendly self-custodial products for buying, spending, trading, investing, and earning with crypto.
About Verse
VERSE is the rewards and utility token for users who contribute to and participate in the Bitcoin.com ecosystem. Launched in December 2022, the VERSE token aims to expand access to decentralized finance and unlock economic freedom. Since its launch, VERSE has rapidly integrated into web3 platforms, as evidenced by the successful partnerships and integrations in August and September.
Frequently Asked Questions
Can I purchase gold with my self directed IRA?

You can purchase gold with your self-directed IRA, but you must first open an account at a brokerage firm like TD Ameritrade. If you already have a retirement account, funds can be transferred to it.
The IRS allows individuals up to $5.500 annually ($6,500 if you are married and filing jointly). This can be contributed to a traditional IRA. Individuals are allowed to contribute $1,000 each ($2,000 if married or filing jointly) to a Roth IRA.
You might want to purchase physical bullion, rather than futures contracts if you are going to invest in gold. Futures contracts are financial instruments that are based on gold's price. These financial instruments allow you to speculate about future prices without actually owning the metal. Physical bullion, however, is real gold and silver bars that you can hold in your hand.
Is buying gold a good way to save money for retirement?

Buying gold as an investment may not seem very appealing at first glance, but when you consider how much people spend on average on gold per year worldwide, it becomes worth considering.
The most popular form of investing in gold is through physical bullion bars. But there are many other options for investing in gold. You should research all options thoroughly before making a decision on which option you prefer.
If you're not looking to secure your wealth, it may be worth considering purchasing shares in mining equipment or companies that extract gold. If you require cash flow, gold stocks can work well.
You can also invest your money in exchange-traded fund (ETFs), which give you exposure to the gold price by holding securities related to gold. These ETFs may include stocks that are owned by gold miners or precious metals refining companies as well as commodity trading firms.
How Do You Make a Withdrawal from a Precious Metal IRA?

First, determine if you would like to withdraw money directly from an IRA. After that, you need to decide if you want to withdraw funds from an IRA account. Next, make sure you have enough money in order for you pay any fees or penalties.
A taxable brokerage account is a better option than an IRA if you are prepared to pay a penalty for early withdrawals. If you choose this option, you'll also need to consider taxes owed on the amount withdrawn.
Next, you'll need to figure out how much money you will take out of your IRA. This calculation is affected by many factors, such as the age at which you withdraw the money, the amount of time the account has been owned, and whether your plans to continue contributing to your retirement fund.
Once you determine the percentage of your total saved money you want to convert into cash, then you need to choose which type IRA you will use. Traditional IRAs let you withdraw money tax-free after you turn 59 1/2, while Roth IRAs require you to pay income taxes upfront but allow you access the earnings later without paying any additional taxes.
Once the calculations have been completed, it's time to open a brokerage accounts. To encourage customers to open accounts, brokers often offer signup bonuses and promotions. It is better to open an account with a debit than a creditcard in order to avoid any unnecessary fees.
You will need a safe place to store your coins when you are ready to withdraw from your precious metal IRA. Some storage facilities will take bullion bars while others require you only to purchase individual coins. You will need to weigh each one before making a decision.
Because you don't have to store individual coins, bullion bars take up less space than other items. However, each coin will need to be counted individually. On the flip side, storing individual coins allows you to easily track their value.
Some people prefer to keep their coins in a vault. Some people prefer to store their coins safely in a vault. Whichever method you choose, make sure you store your bullion safely so you can enjoy its benefits for years to come.
Should You Invest in Gold for Retirement?

It depends on how much you have saved and if gold was available at the time you started saving. If you are unsure which option to choose, consider investing in both options.
Gold is a safe investment and can also offer potential returns. It's a great investment for retirees.
Although most investments promise a fixed rate of return, gold is more volatile than others. Because of this, gold's value can fluctuate over time.
This does not mean you shouldn't invest in gold. Instead, it just means you should factor the fluctuations into your overall portfolio.
Another advantage of gold is its tangible nature. Unlike stocks and bonds, gold is easier to store. It's also portable.
You can always access gold as long your place it safe. Additionally, physical gold does not require storage fees.
Investing in gold can help protect against inflation. Gold prices are likely to rise with other commodities so it is a good way of protecting against rising costs.
A portion of your savings can be invested in something that doesn't go down in value. Gold usually rises when the stock market falls.
Another benefit to investing in gold? You can always sell it. You can easily liquidate your investment, just as with stocks. You don't even need to wait until retirement to liquidate your position.
If you do decide to invest in gold, make sure to diversify your holdings. Do not put all your eggs in one basket.
Also, don't buy too much at once. Start with a few ounces. Next, add more as required.
The goal is not to become rich quick. Instead, the goal is to accumulate enough wealth that you don't have to rely on Social Security.
While gold may not be the best investment, it can be a great addition to any retirement plan.
What are the pros and disadvantages of a gold IRA

An Individual Retirement account (IRA) is a better option than regular savings accounts in that interest earned is exempted from tax. This makes an IRA great for people who want to save money but don't want to pay tax on the interest they earn. But, this type of investment comes with its own set of disadvantages.
For example, if you withdraw too much from your IRA once, you could lose all your accumulated funds. The IRS may prevent you from taking out your IRA funds until you reach 59 1/2. If you do withdraw funds from your IRA you will most likely be required to pay a penalty.
Another problem is the cost of managing your IRA. Many banks charge between 0.5%-2.0% per year. Other providers charge monthly management charges ranging anywhere from $10 to $50.
If you prefer to keep your money outside a bank, you'll need to purchase insurance. In order to make a claim, most insurers will require that you have a minimum amount in gold. Some insurers may require you to have insurance that covers losses up $500,000.
If you decide to open a gold IRA, it is important to know how much you can use. Some providers limit the number of ounces of gold that you can own. Some providers allow you to choose your weight.
You will also have to decide whether to purchase futures or physical gold. Futures contracts for gold are less expensive than physical gold. Futures contracts, however, allow for greater flexibility in buying gold. You can set up futures contracts with a fixed expiration date.
It is also important to choose the type of insurance coverage that you need. The standard policy does not include theft protection or loss caused by fire, flood, earthquake. It does provide coverage for damage from natural disasters, however. You may consider adding additional coverage if you live in an area at high risk.
In addition to insurance, you'll need to consider the cost of storing your gold. Storage costs are not covered by insurance. In addition, most banks charge around $25-$40 per month for safekeeping.
Before you can open a gold IRA you need to contact a qualified Custodian. A custodian keeps track of your investments and ensures that you comply with federal regulations. Custodians aren't allowed to sell your assets. They must instead keep them for as long as you ask.
After you've determined which type of IRA is best for you, fill out the paperwork indicating your goals. The plan should contain information about the types of investments you wish to make such as stocks, bonds or mutual funds. Your monthly investment goal should be stated.
After filling out the forms, you'll need to send them to your chosen provider along with a check for a small deposit. After receiving your application, the company will review it and mail you a confirmation letter.
If you are thinking of opening a gold IRA for retirement, a financial professional is a great idea. Financial planners are experts at investing and can help you determine which type of IRA is best for you. They can help reduce your expenses by helping you find cheaper alternatives to buying insurance.
Statistics
External Links
How To
How to Hold Physical Gold in an IRA

The most obvious way to invest in gold is by buying shares from companies producing gold. This method is not without risks. There's no guarantee these companies will survive. Even if they survive, there's always the risk that they will lose money due fluctuations in gold prices.
You can also buy gold directly. You can either open an account with a bank, online bullion dealer, or buy gold directly from a seller you trust. This option offers the advantages of being able to purchase gold at low prices and easy access (you don't need to deal directly with stock exchanges). It's also easier to see how much gold you've got stored. You'll get a receipt showing exactly what you paid, so you'll know if any taxes were missed. You're also less susceptible to theft than investing with stocks.
There are also some drawbacks. You won't get the bank's interest rates or investment money. Additionally, you won't be able diversify your holdings. You will remain with the same items you bought. Finally, tax man may want to ask where you put your gold.
BullionVault.com is the best website to learn about gold purchases in an IRA.
—————————————————————————————————————————————————————————————-
By: Bitcoin.com
Title: Bitcoin.com's VERSE Token to Make Groundbreaking Debut on Polygon Network
Sourced From: news.bitcoin.com/bitcoin-coms-verse-token-to-make-groundbreaking-debut-on-polygon-network/
Published Date: Thu, 02 Nov 2023 11:00:03 +0000