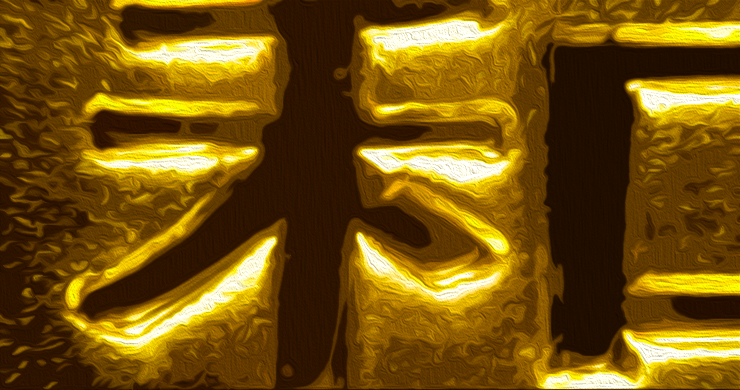 A Game-Changer in Sports and Finance
StocksFC, the innovative football (soccer) stock market platform built on Ethereum, has achieved remarkable success in just six months since its launch. This groundbreaking platform has redefined the sports investment landscape, offering fans an unprecedented opportunity to monetize their football knowledge and passion.
Unrivalled Profits and Portfolio Power
Since May 2023, StocksFC has allowed fans to buy, sell, and trade football player stocks, with the potential to earn crypto rewards when players perform well on the pitch. In just six months, the market cap has surged by 1350%, with over half a million stocks in circulation. This tremendous growth mirrors the bullish trends of the most dynamic financial markets.
The value of player stocks on the platform has skyrocketed, with premier players like Maddison experiencing over a 400% surge since their listing. These exceptional returns are not anomalies but rather the norm on StocksFC. Every week, football fans have the opportunity to capitalize on potential profits. With the freedom to craft their portfolios, fans can strategically invest in undervalued players or identify future superstars and reap the rewards of weekly, monthly, and end-of-season cash rewards.
Alex Thomas, the founder of StocksFC, expressed his excitement about the platform's growth, stating, "The surge in growth we've experienced in the past 6 months has been remarkable. We remain firmly committed to establishing ourselves as a leading force in the rapidly growing field of alternative financial assets."
A Three-Tier Model to Ensure Rapid Growth
StocksFC has adopted a three-tier model to sustain its rapid growth. The platform places utmost importance on transparency, sustainability, and community engagement.
Transparency is not just a buzzword at StocksFC; it is the foundation of the platform. StocksFC guarantees an immutable ledger of transactions, fostering unparalleled trust among its users. Additionally, sustainability is a key focus, with StocksFC's design ensuring long-term value growth. Each stock is an ERC20 token, and with a limit of 100k stocks per player and a systematic burn of stocks on trades, scarcity is meticulously crafted to enhance potential rewards.
At the core of StocksFC's ethos is a community-first approach. User polls play a crucial role in guiding significant platform decisions, ensuring that the voices of those who invest their time and passion into StocksFC resonate throughout its operations.
A Bright Future Ahead
StocksFC has not only attracted a large fan base but has also gained the confidence of financial and technological giants. Early investment from venture capital firm Antler has propelled StocksFC's growth, while partnerships with Bitgo, Ramp, Coinbase Commerce, and Opta have established a robust infrastructure for seamless and secure trading experiences.
The future holds exciting possibilities for StocksFC. The platform plans to release hundreds of additional players in the coming months and expand into Europe's top five leagues, as well as other sports. StocksFC extends an open invitation to football fans and sports traders worldwide to join them and be a part of this winning streak that combines passion with profits.
To learn more about StocksFC and become part of this investment revolution, visit the StocksFC platform and engage with the community on Telegram, Discord, and X (Twitter).
Score big with StocksFC – where every fan is an investor.
StocksFC – Buy. Sell. Earn.
This is a press release. Readers should conduct their own due diligence before taking any actions related to the promoted company or any of its affiliates or services. Bitcoin.com is not responsible, directly or indirectly, for any damage or loss caused or alleged to be caused by or in connection with the use of or reliance on any content, goods, or services mentioned in the press release.
Frequently Asked Questions
Is the government allowed to take your gold

The government cannot take your gold because you own it. You worked hard to earn it. It belongs to you. There may be exceptions to this rule. Your gold could be taken away if your crime was fraud against federal government. Your precious metals can also be lost if you owe tax to the IRS. You can keep your gold even if your taxes are not paid.
How do you withdraw from an IRA that holds precious metals?

First, decide if it is possible to withdraw funds from an IRA. Make sure you have enough cash in your account to cover any fees, penalties, or charges that may be associated with withdrawing money from an IRA.
If you are willing to pay a penalty for early withdrawal, you should consider opening a taxable brokerage account instead of an IRA. If you decide to go with this option, you will need to take into account the taxes due on the amount you withdraw.
Next, determine how much money you plan to withdraw from your IRA. The calculation is influenced by several factors such as your age at withdrawal, the length of time you have owned the account and whether or not you plan to continue contributing to retirement plans.
Once you know what percentage of your total savings you'd like to convert into cash, you'll need to determine which type of IRA you want to use. While traditional IRAs are tax-free, Roth IRAs can be withdrawn at any time after you reach 59 1/2. However, Roth IRAs will charge income taxes upfront and allow you to access your earnings later without additional taxes.
Finally, you'll need to open a brokerage account once these calculations are completed. Many brokers offer signup bonuses or other promotions to encourage people to open accounts. Avoid unnecessary fees by opening an account with your debit card, rather than your credit card.
When it comes time to withdraw your precious metal IRA funds, you will need a safe location where you can keep your coins. Some storage areas will accept bullion, while others require you to purchase individual coins. Before you choose one, weigh the pros and cons.
Bullion bars, for example, require less space as you're not dealing with individual coins. However, each coin will need to be counted individually. You can track their value by keeping individual coins.
Some people prefer to keep coins safe in a vault. Others prefer to place them in safe deposit boxes. Whatever method you choose to store your bullion, you should ensure it is safe and secure so you can enjoy its many benefits for many years.
Do you need to open a Precious Metal IRA

The most important thing you should know before opening an IRA account is that precious metals are not covered by insurance. There is no way to recover money that you have invested in precious metals. This includes all investments that are lost to theft, fire, flood, or other causes.
It is best to invest in physical gold coins and silver coins to avoid this type loss. These items have been around thousands of years and are irreplaceable. They are likely to fetch more today than the price you paid for them in their original form.
Choose a reputable company with competitive rates and quality products if you are looking to open an IRA. You should also consider using a third party custodian to protect your assets and give you access at any time.
Remember that you will not see any returns unless you are retired if you open an Account. So, don't forget about the future!
Statistics
External Links
How To
Gold IRAs are a growing trend

As investors look for ways to diversify their portfolios and protect themselves against inflation, the gold IRA trend is on the rise.
Owners can invest in gold bars and bullion with the gold IRA. It can be used for tax-free growth and provides an alternative investment option for those concerned about stocks and bonds.
A gold IRA allows investors the freedom to manage their wealth without worrying about volatility in the markets. Investors can use the gold IRA for protection against inflation and potential problems.
Physical gold is also a great investment option, as it has unique properties like durability, portability, divisibility, and portability.
The gold IRA also offers many other benefits, such as the ability to quickly transfer the ownership of the gold to heirs, and the fact the IRS doesn't consider gold a currency.
This means that investors who are looking for financial safety and security are becoming more interested in the gold IRA.
—————————————————————————————————————————————————————————————-
By: Media
Title: StocksFC: The Revolutionary Football Stock Market Powered by Ethereum
Sourced From: news.bitcoin.com/meet-stocksfc-the-football-stock-market-where-goals-earn-you-crypto/
Published Date: Fri, 17 Nov 2023 06:00:42 +0000