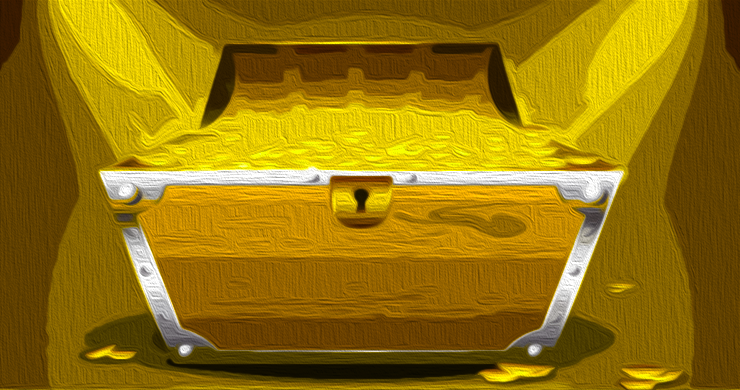 In the wake of ongoing challenges within the cryptocurrency domain, blockchain forensics pioneer, Chainalysis, has announced major staff layoffs. This decision, marking the second of its kind this year, speaks volumes about the increasing turbulence in this digital realm. Incumbent industry forces, coupled with rigorous regulatory measures, are compelling crypto ventures to reassess their operational bandwidth and resources.
Chainalysis Bids Adieu to 15% of Its Workforce Amidst Crypto Turbulence
As per recent insights from Forbes, roughly 150 employee contracts have been terminated at Chainalysis, translating to a little over 15% of their staff. CEO Michael Gronager, through an email communication to the team earlier this week, revealed that reduced commercial demand for the company's offerings has spurred this development.
The cuts predominantly impact the marketing and business development domains, considering the firm's renewed focus on reliable government contracts over the more volatile private sector. Commenting on the restructure, Madeleine Kennedy, Vice President of Communications, expressed that the process is intrinsic to Chainalysis' strategic progression and growth trajectory.
Chainalysis: An Essential Ally for Government and Crypto Operations
Since its inception in 2014, Chainalysis has carved itself a niche in blockchain forensics, emerging as an indispensable asset for government bodies and crypto organizations requiring thorough encryption transactional overview and transacting party identification. Unfortunately, the company recently had to scale back its workforce by less than 5%, leaving it with a 900-strong team prior to the latest round of layoffs.
The current wave of job cuts across the industry is reminiscent of the 2023 layoffs, further shaking the turbulent cryptocurrency world. An alarming instance of this trend was noted at the world's largest crypto exchange, which reportedly terminated contracts for 1,000 employees.
Chainalysis' Unwavering Commitment Despite Sectorial Havoc
Despite the prevailing uncertainties, Kennedy remains confident about Chainalysis' future. She conveyed the firm's unwavering dedication to fostering blockchain trust among government agencies, financial organizations, and cryptocurrency businesses. This commitment is validated by the fact that the public sector currently accounts for around 70% of Chainalysis' revenue, as noted by Forbes.
Keeping a firm eye on the future, Chainalysis aspires to enrich its core offerings and sharpen its investigative chops, hoping to address the increasing needs of governance structures globally. Amidst the reorganization chaos and workforce downsizing, the company keeps pushing against the tide, aiming to make significant strides in the ever-evolving blockchain forensics landscape.
Frequently Asked Questions
Is buying gold a good retirement plan?

Buying gold as an investment may not seem very appealing at first glance, but when you consider how much people spend on average on gold per year worldwide, it becomes worth considering.
Physical bullion bar is the best way to invest in precious metals. However, there are many other ways to invest in gold. Research all options carefully and make an informed decision about what you desire from your investments.
If you're not looking to secure your wealth, it may be worth considering purchasing shares in mining equipment or companies that extract gold. If you need cash flow from an investment, purchasing gold stocks is a good choice.
ETFs are an exchange-traded investment that allows you to gain exposure to the market for gold. You hold gold-related securities and not actual gold. These ETFs can include stocks of precious metals refiners and gold miners.
How Does Gold Perform as an Investment?

The supply and the demand for gold determine how much gold is worth. It is also affected negatively by interest rates.
Because of their limited supply, gold prices can fluctuate. Additionally, physical gold can be volatile because it must be stored somewhere.
How can you withdraw from an IRA of Precious Metals?

First, you must decide if you wish to withdraw money from your IRA account. Make sure you have enough cash in your account to cover any fees, penalties, or charges that may be associated with withdrawing money from an IRA.
An IRA is not the best option if you don't mind paying a penalty for early withdrawal. Instead, open a taxable brokerage. This option is also available if you are willing to pay taxes on the amount you withdraw.
Next, you need to determine how much money is going to be taken out from your IRA. This calculation is dependent on several factors like your age when you take the money out, how long you have had the account, and whether or not your plan to continue contributing.
Once you have an idea of the amount of your total savings you wish to convert into cash you will need to decide what type of IRA you want. Traditional IRAs permit you to withdraw your funds tax-free once you turn 59 1/2. Roth IRAs have income taxes upfront, but you can access the earnings later on without paying additional taxes.
Once these calculations have been completed you will need to open an account with a brokerage. Brokers often offer promotional offers and signup bonuses to encourage people into opening accounts. You can save money by opening an account with a debit card instead of a credit card to avoid paying unnecessary fees.
When you do finally decide to withdraw from your precious metallic IRA, you will need a safe space where you can safely store your coins. Some storage areas will accept bullion, while others require you to purchase individual coins. You will need to weigh each one before making a decision.
Bullion bars, for example, require less space as you're not dealing with individual coins. But you will have to count each coin separately. However, individual coins can be stored to make it easy to track their value.
Some people like to keep their coins in vaults. Some people prefer to store their coins safely in a vault. Whatever method you choose to store your bullion, you should ensure it is safe and secure so you can enjoy its many benefits for many years.
Statistics
External Links
How To
The best place online to buy silver and gold

First, understand the basics of gold. The precious metal gold is similar to platinum. It's very rare, and it is often used as money for its durability and resistance. It's difficult to use, so most people prefer purchasing jewelry made from it rather than actual bars.
There are two types today of gold coins. One is legal tender while the other is bullion. The legal tender coins are issued for circulation in a country. They usually have denominations such as $1, $5, $10, and so on.
Bullion coins should only be used for investment purposes. Inflation can cause their value to increase.
They aren't exchangeable in any currency exchange. A person can buy 100 grams of gold for $100. For every dollar spent, the buyer gets 1 gram of Gold.
You should also know where to buy your gold. There are a few options if you wish to buy gold directly from a dealer. You can start by visiting your local coin shop. You can also try going through a reputable website like eBay. Finally, you can look into purchasing gold through private sellers online.
Individuals selling gold at wholesale prices and retail prices are known as private sellers. Private sellers charge a 10% to 15% commission per transaction. A private seller will usually return less money than a coin shop and eBay. This option can be a good choice for investing in gold because it allows you to control the price.
You can also invest in gold physical. You can store physical gold much more easily than you can with paper certificates. However, it still needs to be safe. To ensure that your physical gold remains safe, you need to secure it in an impenetrable container such as a vault or safety deposit box.
To purchase gold by yourself, you can visit a bank and a pawnshop. A bank can offer you a loan for the amount that you need to buy gold. The pawnshop is a small business that allows customers to borrow money to buy items. Banks typically charge higher interest rates than pawn shops.
Finally, another way to buy gold is to simply ask someone else to do it! Selling gold can also be done easily. It is easy to sell gold by contacting a company like GoldMoney.com. You can create a simple account immediately and begin receiving payments.
—————————————————————————————————————————————————————————————-
By: Lubomir Tassev
Title: Significant Staff Reductions at Cryptocurrency Investigation Leader Chainalysis
Sourced From: news.bitcoin.com/chainalysis-lays-off-more-staff-in-new-round-of-crypto-job-cuts/
Published Date: Sat, 07 Oct 2023 08:30:39 +0000