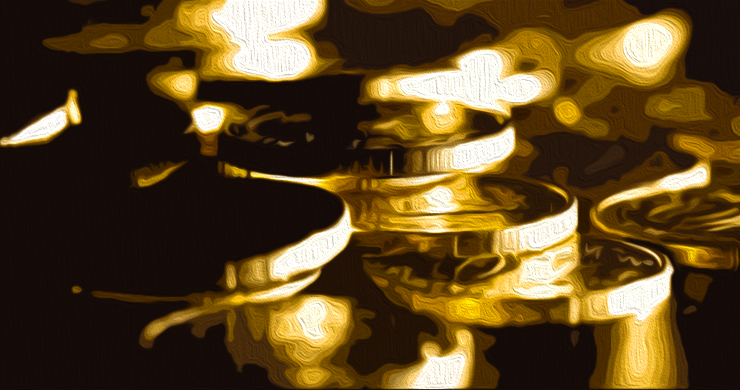 Introduction
MetaBID, the innovative auction platform, is set to transform the way people bid and win in the world of blockchain auctions. With its launch on November 4, 2023, MetaBID combines blockchain technology, a secure and transparent environment, and exciting opportunities to win highly prized digital assets at a fraction of their market price. Let's dive into what sets MetaBID apart and why it's your gateway to a future of thrilling auctions and immutable digital rewards.
What is MetaBID?
MetaBID is an emerging blockchain-driven auction platform designed for the new generation of auction enthusiasts. It takes the fundamental concept of auctions and enhances it with the power of blockchain technology, making the process more secure, transparent, and rewarding. With MetaBID, users can secure exclusive digital treasures like Bitcoin (BTC), Ethereum (ETH), Solana (SOL), Crypto Punks, Bored Ape Yacht Club NFTs, and other highly coveted digital assets, often at unbelievably low prices.
Why Choose MetaBID?
MetaBID stands out from traditional auction platforms for several reasons:
Transparency
Every asset and its pertinent auction parameters, such as the reserve price, bidding cycles, and maximum price, are transparently and permanently stored on-chain before any auction begins. This ensures that no rules are altered mid-game, offering clarity and assurance to all participants (bidders).
Audited by Certik
Certik, one of the world's leading blockchain auditing firms, has conducted a rigorous audit of MetaBID's bidding code. This audit ensures that the bidding mechanisms are fair, trustworthy, efficient, and free from vulnerabilities.
On-Chain Reliability
With all vital auction details and assets recorded on-chain, MetaBID guarantees fair play. This infrastructure ensures that no asset can be double-auctioned, and every auctioned asset is unique. The rules are clear and unchangeable for everyone before an auction begins.
Secure Transactions
Security remains paramount on MetaBID. All transactions on the platform are encrypted, ensuring the protection of your data and assets at every step of the way.
Fair Play Policy
MetaBID strictly prohibits any indication of foul play, such as the use of bots or automated software, excluding approved bots provided by MetaBID. Any violation of this policy will result in immediate account termination.
Sustainable Discounts with Reserve and Max Price
MetaBID ensures that users always enjoy significant discounts while operating sustainably without incurring losses. The platform's reserve and max price mechanisms contribute to this balance.
What to Expect from MetaBID?
MetaBID promises a series of captivating milestone events, with incredible assets up for grabs:
Public Sale
The public sale of BIDs kicks off on October 28, opening the doors to more participants.
Auctions
On November 4, be part of MetaBID's inaugural auctions and experience the thrill of bidding and winning highly prized digital assets.
To learn more about MetaBID, secure your BID packs, and stay up to date with the pre-launch events and buzz, visit MetaBID's official website. You can also connect with the MetaBID community on Telegram and Discord to join the conversation and be part of this exciting journey of redefining auctions together.
About MetaBID
MetaBID's mission is to democratize digital wealth, making it accessible to individuals worldwide, regardless of their geographical location or financial situation. As an online auction platform leveraging blockchain technology, MetaBID brings transparency and fairness to auctions. As a product of MetFi DAO, MetaBID redefines the auction experience with its innovative approach to pricing, customizable bidding bots, and community-centric focus. The first auctions go live on November 4, 2023, and BID packs are available for purchase now.
Disclaimer: This is a press release. Readers should do their own due diligence before taking any actions related to the promoted company or any of its affiliates or services. Bitcoin.com is not responsible, directly or indirectly, for any damage or loss caused or alleged to be caused by or in connection with the use of or reliance on any content, goods, or services mentioned in the press release.
Frequently Asked Questions
Who holds the gold in a gold IRA?

An individual who has gold is considered to be a "form of money" by the IRS and subject to taxation.
This tax-free status is only available to those who have owned at least $10,000 of gold and have kept it for at minimum five years.
Although gold can help to prevent inflation and price volatility, it's not sensible to have it if it's not going to be used.
If you plan on selling the gold someday, you'll need to report its value, which could affect how much capital gains taxes you owe when you cash in your investments.
You should consult a financial planner or accountant to see what options are available to you.
What is the cost of gold IRA fees

The Individual Retirement Account (IRA), fee is $6 per monthly. This includes account maintenance fees and investment costs for your chosen investments.
Diversifying your portfolio may require you to pay additional fees. The fees you pay will vary depending on the type of IRA that you choose. Some companies offer free checking accounts, but charge monthly fees to open IRA accounts.
In addition, most providers charge annual management fees. These fees range between 0% and 1 percent. The average rate is.25% each year. These rates can often be waived if a broker, such as TD Ameritrade, is involved.
What is the benefit of a gold IRA?

Many benefits come with a gold IRA. It is an investment vehicle that can diversify your portfolio. You decide how much money you want to put into each account, and when you want it to be withdrawn.
You have the option of rolling over funds from other retirement account into a gold IRA. This allows you to easily transition if your retirement is early.
The best part is that you don't need special skills to invest in gold IRAs. These IRAs are available at all banks and brokerage houses. You do not need to worry about fees and penalties when you withdraw money.
There are, however, some drawbacks. Gold has always been volatile. It's important to understand the reasons you're considering investing in gold. Are you seeking safety or growth? Are you looking for growth or insurance? Only after you have this information will you make an informed decision.
If you want to keep your gold IRA open for life, you might consider purchasing more than one ounce. One ounce won't be enough to meet all your needs. Depending on the purpose of your gold, you might need more than one ounce.
You don't necessarily need a lot if you're looking to sell your gold. You can even get by with less than one ounce. But you won't be able to buy anything else with those funds.
Can I buy gold with my self-directed IRA?

Your self-directed IRA can be used to purchase gold, but first you need to open an account with a brokerage firm such as TD Ameritrade. If you already have a retirement account, funds can be transferred to it.
The IRS allows individuals up to $5.500 annually ($6,500 if you are married and filing jointly). This can be contributed to a traditional IRA. Individuals can contribute up $1,000 per annum ($2,000 if they are married and jointly) directly to a Roth IRA.
You might want to purchase physical bullion, rather than futures contracts if you are going to invest in gold. Futures contracts are financial instruments based on the price of gold. They let you speculate on future price without having to own the metal. Physical bullion, however, is real gold and silver bars that you can hold in your hand.
Should You Buy Gold?

Gold was a safe investment option for those who were in financial turmoil. However, today many people are turning away from traditional investments such as stocks and bonds and instead looking toward precious metals such as gold.
Although gold prices have shown an upward trend in recent years, they are still relatively low when compared to other commodities like oil and silver.
Experts think this could change quickly. Experts predict that gold prices will rise sharply in the wake of another global financial collapse.
They also mention that gold is becoming more popular due to its perceived worth and potential return.
Here are some things to consider if you're considering investing in gold.
Consider first whether you will need the money to save for retirement. It is possible to save for retirement while still investing your gold savings. However, you can still save for retirement without putting your savings into gold.
Second, make sure you understand what you're getting yourself into before you start buying gold.There are several different types of gold IRA accounts available. Each one offers different levels security and flexibility.
Remember that gold is not as safe as a bank account. It is possible to lose your gold coins.
You should do your research before buying gold. You should also ensure that you do everything you can to protect your gold.
Can I hold a gold ETF in a Roth IRA?

Although a 401k plan might not provide this option, you should still consider other options like an Individual Retirement Account (IRA).
An IRA traditional allows both employees and employers to contribute. An Employee Stock Ownership Plan (ESOP) is another way to invest in publicly traded companies.
An ESOP can provide tax advantages, as employees are allowed to share in company stock and the profits generated by the business. The money in the ESOP can then be subject to lower tax rates than if the money were in the individual's hands.
Also available is an Individual Retirement Annuity. An IRA lets you make regular, income-generating payments to yourself over your life. Contributions to IRAs can be made without tax.
How do I open a Precious Metal IRA

It is important to decide if you would like an Individual Retirement Account (IRA). Once you have decided to open an Individual Retirement Account (IRA), you will need to complete Form 806. For you to determine the type and eligibility for which IRA, you need Form 5204. This form should be completed within 60 days after opening the account. Once this is done, you can start investing. You could also opt to make a contribution directly from your paycheck by using payroll deduction.
To get a Roth IRA, complete Form 8903. Otherwise, the process is identical to an ordinary IRA.
You'll need to meet specific requirements to qualify for a precious metals IRA. The IRS states that you must be at least 18 and have earned income. You cannot earn more than $110,000 annually ($220,000 if married filing jointly) in any one tax year. Contributions must be made on a regular basis. These rules apply whether you're contributing through an employer or directly from your paychecks.
You can use a precious metals IRA to invest in gold, silver, palladium, platinum, rhodium, or even platinum. But, you'll only be able to purchase physical bullion. This means that you will not be allowed to trade shares or bonds.
Your precious metals IRA may also be used to invest in precious-metal companies. This option is available from some IRA providers.
However, there are two significant drawbacks to investing in precious metals via an IRA. They aren't as liquid as bonds or stocks. This makes them harder to sell when needed. Second, they are not able to generate dividends as stocks and bonds. Therefore, you will lose money over time and not gain it.
Statistics
External Links
How To
Gold Roth IRA guidelines

Start saving as soon as possible to save for your retirement. It is best to start saving for retirement as soon you can (typically at age 50). It is essential to save enough money each year in order to maintain a steady growth rate.
Additionally, tax-free opportunities like a traditional 401k or SEP IRA are available. These savings vehicles enable you to make contributions while not paying any taxes on the earnings, until they are withdrawn. They are a great option for those who do not have access to employer matching money.
It's important to save regularly and over time. You will lose any potential tax advantages if you don't contribute enough.
—————————————————————————————————————————————————————————————-
By: Media
Title: MetaBID: Revolutionizing Blockchain Auctions with Transparency and Rewards
Sourced From: news.bitcoin.com/metabid-your-gateway-to-a-new-era-of-blockchain-auctions/
Published Date: Tue, 31 Oct 2023 17:00:58 +0000