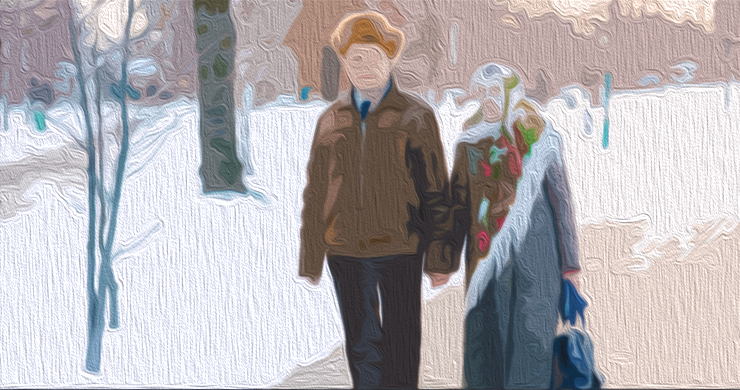 New York Attorney General Letitia James has instigated legal action against three major cryptocurrency firms, accusing them of deceiving a multitude of investors to the tune of more than $1 billion. Gemini Trust Company, Genesis Global Capital, and their parent company, Digital Currency Group (DCG), are at the center of these serious allegations. The lawsuit alleges that the companies were less than honest about their lending program's potential risks and attempted to keep more than $1.1 billion in losses hidden from their investors.
Legal Action Targets Over $1 Billion in Investor Losses
The recent legal action initiated by Letitia James revolves around an investment scheme known as "Gemini Earn." This program was established in February 2021, resulting from a partnership between Gemini and Genesis. Gemini, a cryptocurrency exchange, purportedly marketed Genesis as a trustworthy lending partner for the Gemini Earn scheme. This program provided investors with the opportunity to gain interest by lending their cryptocurrency assets to Genesis.
Allegations of Misrepresentation and Concealed Losses
According to the findings of the attorney general's examination, Gemini allegedly misled investors about the potential risks associated with lending through Genesis. Despite downgrading Genesis' credit rating to junk status internally, Gemini continued to advertise the Earn program as a "safe and secure" investment. The lawsuit asserts that Genesis attempted to cover up significant losses, amounting to over $1.1 billion, resulting from defaulted loans following the downfall of Three Arrows Capital (3AC) in June 2022.
"These cryptocurrency companies misled investors and attempted to keep more than a billion dollars in losses hidden. It was ordinary investors who bore the brunt of this," James stated. The alleged deception affected more than 230,000 investors worldwide, including at least 29,000 residents of New York.
Impact on Individual Investors
The lawsuit details the stories of individual investors who suffered significant losses, such as a 73-year-old retiree who lost her entire life savings of $199,000 invested in Gemini Earn. Another New Yorker reportedly lost almost all his savings, amounting to $20,500, after he was led to believe that the Gemini Earn program was less risky than other cryptocurrency lending options.
Seeking Legal Recourse and Future Protections
Attorney General James is pushing for a permanent prohibition on the accused companies offering securities or commodities within New York. In addition, she is aiming to secure compensation for the defrauded investors and to recover any profits made through the alleged deceit.
This legal action is the most recent in a series of measures taken by James and her office to regulate the cryptocurrency industry, amid increasing concerns about consumer protection and potential malpractice. Earlier this year, she proposed new legislation to strengthen the regulation of cryptocurrency assets within New York.
In response to the lawsuit, Gemini made a statement on social media platform X, stating, "The accusations made by the NY AG only confirm what we've been saying – that Gemini, Earn users, and other creditors were the victims of a massive fraud. However, we wholeheartedly disagree with the decision to include Gemini in the lawsuit. Accusing a victim of being at fault for being deceived and lied to is illogical, and we look forward to defending ourselves against this inconsistent stance."
What are your thoughts?
What are your views on Letitia James' recent lawsuit against these three cryptocurrency behemoths? Feel free to share your thoughts and perspectives on this topic in the comments section below.
Frequently Asked Questions
How much should precious metals make up your portfolio?

To answer this question, we must first understand what precious metals are. Precious Metals are elements that have a very high relative value to other commodities. This makes them extremely valuable for trading and investing. Gold is currently the most widely traded precious metal.
There are many other precious metals, such as silver and platinum. The price volatility of gold can be unpredictable, but it is generally stable during periods of economic turmoil. It is not affected by inflation or deflation.
All precious metals prices tend to rise with the overall market. However, they may not always move in synchrony with each other. When the economy is in trouble, for example, gold prices tend to rise while other precious metals fall. This is because investors expect lower interest rates, making bonds less attractive investments.
Contrary to this, when the economy performs well, the opposite happens. Investors prefer safe assets such as Treasury Bonds and demand fewer precious metals. Since these are scarce, they become more expensive and decrease in value.
You must therefore diversify your investments in precious metals to reap the maximum profits. You should also diversify because precious metal prices can fluctuate and it is better to invest in multiple types of precious metals than in one.
What are the pros & con's of a golden IRA?

An Individual Retirement account (IRA) is a better option than regular savings accounts in that interest earned is exempted from tax. This makes an IRA a great choice for people who are looking to save money but don't want to pay any tax on the interest earned. However, there are disadvantages to this type investment.
You could lose all of your accumulated money if you take out too much from your IRA. You might also not be able to withdraw from your IRA until the IRS deems you to be 59 1/2. If you do decide to withdraw funds from your IRA, you'll likely need to pay a penalty fee.
Another problem is the cost of managing your IRA. Most banks charge 0.5% to 2.0% per annum. Other providers charge monthly management costs ranging from $10-50.
If you prefer to keep your money outside a bank, you'll need to purchase insurance. A majority of insurance companies require that you possess a minimum amount gold to be eligible for a claim. You might be required to buy insurance that covers losses up to $500,000.
If you choose to go with a gold IRA, you'll need to determine how much gold you want to use. You may be limited in the amount of gold you can have by some providers. Others allow you to pick your weight.
Also, you will need to decide if you want to buy physical gold futures contracts or physical gold. Futures contracts for gold are less expensive than physical gold. However, futures contracts give you flexibility when buying gold. They enable you to establish a contract with an expiration date.
You also need to decide the type and level of insurance coverage you want. The standard policy doesn't include theft protection or loss due to fire, flood, or earthquake. It does include coverage for damage due to natural disasters. If you live in a high-risk area, you may want to add additional coverage.
Apart from insurance, you should consider the costs of storing your precious metals. Storage costs will not be covered by insurance. Additionally, safekeeping is usually charged by banks at around $25-$40 per monthly.
If you decide to open a gold IRA, you must first contact a qualified custodian. A custodian maintains track of all your investments and ensures you are in compliance with federal regulations. Custodians are not allowed to sell your assets. Instead, they must maintain them for as long a time as you request.
Once you've decided which type of IRA best suits your needs, you'll need to fill out paperwork specifying your goals. You must include information about what investments you would like to make (e.g. stocks, bonds and mutual funds). You should also specify how much you want to invest each month.
After completing the forms, send them along with a check or a small deposit to your chosen provider. The company will review your application and send you a confirmation letter.
Consider consulting a financial advisor when opening a golden IRA. Financial planners have extensive knowledge in investing and can help determine the best type of IRA to suit your needs. They can also help you lower your expenses by finding cheaper alternatives to purchasing insurance.
Is gold buying a good retirement option?

While buying gold as an investment may seem unattractive at first glance it becomes worth the effort when you consider how much gold is consumed worldwide each year.
The best form of investing is physical bullion, which is the most widely used. You can also invest in gold in other ways. You should research all options thoroughly before making a decision on which option you prefer.
If you're not looking to secure your wealth, it may be worth considering purchasing shares in mining equipment or companies that extract gold. If you need cash flow to finance your investment, then gold stocks could be a good option.
ETFs allow you to invest in exchange-traded funds. These funds give you exposure, but not actual gold, by investing in gold-related securities. These ETFs usually include stocks of precious metals refiners or gold miners.
Statistics
External Links
How To
The best place to buy silver or gold online

You must first understand the workings of gold before you can purchase it. Precious metals like gold are similar to platinum. It's rare and often used to make money due its resistance and durability to corrosion. It is hard to use, so most people prefer jewelry made of it to real bars of gold.
Today, there are two types available in gold coins: one is legal tender and the other is bullion. Legal tender coins are designed for circulation in a country. They often have denominations like $1 or $5 or $10.
Bullion coins are minted for investment purposes only, and their values increase over time due to inflation.
They aren't circulated in any currency exchange systems. For example, a person who buys $100 worth or gold gets 100 grams. This gold has a $100 price. Each dollar spent by the buyer is worth 1 gram.
You should also know where to buy your gold. If you want to purchase gold directly from a dealer, then a few options are available. First, your local currency shop is a good place to start. You can also try going through a reputable website like eBay. You might also consider buying gold from an online private seller.
Private sellers are individuals who offer gold for sale, either at wholesale prices or retail prices. When selling gold through private sellers, you pay a commission fee of 10% to 15% per transaction. A private seller will usually return less money than a coin shop and eBay. This option can be a good choice for investing in gold because it allows you to control the price.
The other option is to purchase physical gold. Although physical gold is easier to store than paper certificates you will still need to ensure it is safe. You need to make sure that your physical gold is safe by storing it in an impenetrable container like a vault or safety depositbox.
A bank or pawnshop can help you buy gold. A bank can provide you with a loan to cover the amount you wish to invest in gold. Small establishments that allow customers to borrow money for items they have brought are called pawnshops. Banks typically charge higher interest rates than pawn shops.
Another way to purchase gold is to ask another person to do it. Selling gold can also be done easily. Contact a company such as GoldMoney.com, and you can set up a simple account and start receiving payments immediately.
—————————————————————————————————————————————————————————————-
By: Jamie Redman
Title: Lawsuit Targets Crypto Giants Over Alleged $1 Billion Fraud
Sourced From: news.bitcoin.com/gemini-genesis-dcg-face-1b-fraud-lawsuit-by-ny-attorney-general-gemini-says-its-the-victim-in-scandal/
Published Date: Thu, 19 Oct 2023 13:56:21 +0000